Cavs news: LeBron James admits how cheap he is, jealous of Dwyane Wade's hair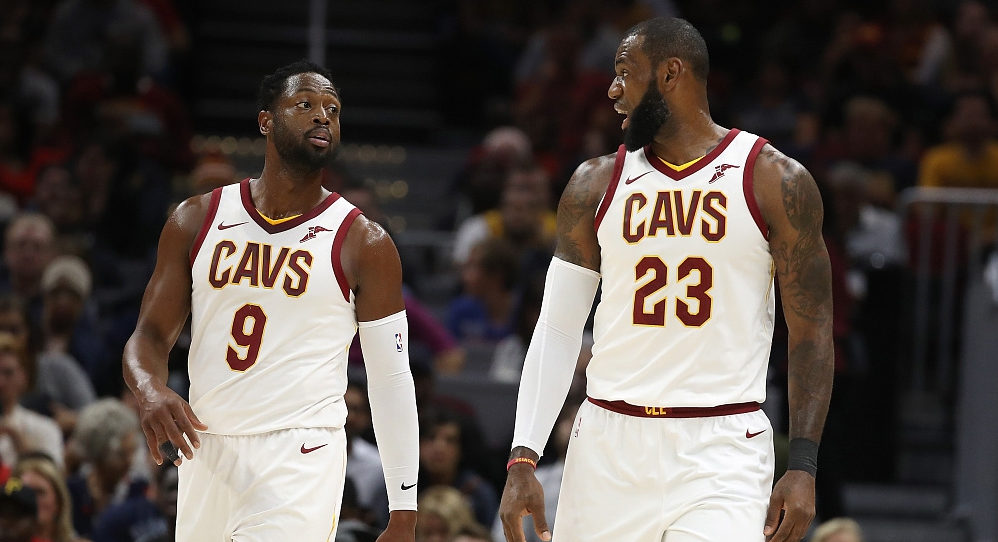 Throughout much of their respective NBA careers, LeBron James and Dwyane Wade have developed an extremely strong friendship.
Their bond was put to the test during a recent interview with Rachael Nichols of ESPN where Wade revealed a couple of intriguing facts about his close friend.
The fact that James doesn't like to spend much of his money shouldn't come as much of a surprise as many professional athletes have chosen to go that route. However, it may raise some eyebrows given how much the 32-year-old is worth and will continue to make over the rest of his life.
Keep in mind, he has a lifetime deal with Nike while there is sure to be many more financial opportunities to come his way even far past his playing days given his personal brand that he has built that is known worldwide. His decision to be "cheap" speaks to his strong money management and erases any doubt that he will ever have any financial issues.
As for his hair, it is no secret that James has been subtle and subconscious about his own hair in the last several years. This is something that has only become a bigger topic with Wade around in Cleveland and will likely be a point of comic relief from time to time. If anything, this shows the unique bond that both James and Wade share on and off the court.