LeBron James' absurd outfit worn for Game 1 cost more than $45,000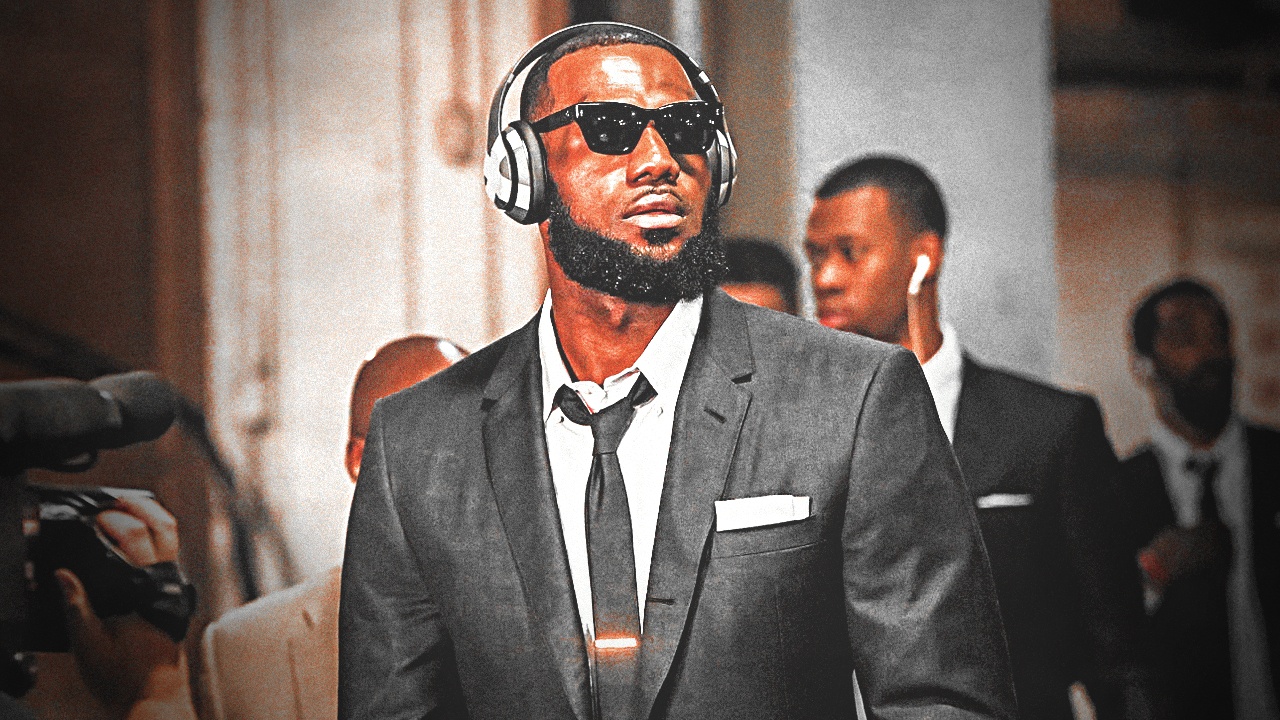 Game 1 of the NBA Finals left us with so many talking points. From the one-for-the-books performance of LeBron James to J.R. Smith's end-game meltdown, there's so much to discuss from now until tip off of Game 2. But perhaps one thing that has been slightly overlooked is the ridiculous amount of cash The King spent on his pre-game outfit.
James came to the Oracle Arena dressed to the nines and his custom Thom Browne suit was definitely something.
LeBron with the suit shorts! pic.twitter.com/TRVI5lcx4z

— Darren Rovell (@darrenrovell) June 1, 2018
LeBron James really went for it here. He paired his charcoal suit with fitted shorts that cut off just above his knees. To say that the ensemble was unconventional is an understatement. However what makes this fashion statement even more shocking is the fact that it actually burned a $45,000 hole into the deep pockets of the four-time Most Valuable Player winner.
Aaron Dodson breaks down the entire get-up, including James' $40,000 alligator bag, in his article for The Undefeated.
Love it or hate it, the outfit seemed to have worked for LeBron. He set his Finals career-high with 51 points along with eight rebounds, eight assists, a steal, a block, and three connections from downtown. This ultimately was not enough as the firepower of the Golden State Warriors proved too overwhelming for the Cavs.
Game 2 is on Sunday night and if LeBron's outfit is any indication of his on-court performance then Cavs fans should be wishing that he, and the rest of the Cavaliers for that matter, come dressed to impress once again.