Cavs' Larry Nance Jr.'s hilarious reaction to NBA considering second bubble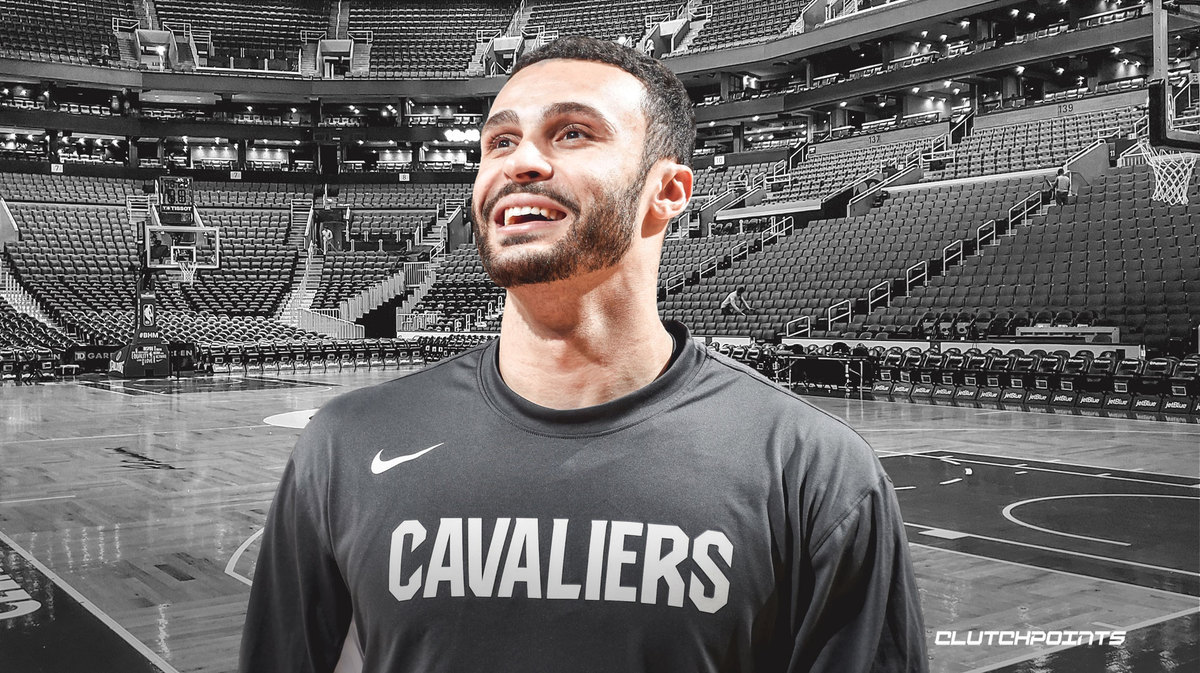 Larry Nance Jr. of the Cleveland Cavaliers has some jokes. However, it's hard to laugh at the joke if you don't understand it in the first place. For context, one of the latest Woj Bombs just dropped that the NBA is planning a second "bubble" in Chicago for the eight teams that weren't invited to play in Orlando, including the Cavs.
The NBA is closing in on signing off on a second "bubble" in Chicago for the eight teams that were not invited to play in Orlando, enabling mini-training camps and subsequent games against other clubs with a target date of September, sources tell ESPN's Jackie MacMullan.

— Adrian Wojnarowski (@wojespn) July 2, 2020
Of course, this was immediately welcomed by hilarious Tweets.
LOSER TOUNREY WOOO WOOP GO KNICKS

— 22 Two's (@KDSTAN7) July 2, 2020
While Twitter was quick to react, Larry Nance Jr. of the Cavs joined too. It was pretty quick in gaining traction as well with 293 retweets and 2,600 likes in under 30 mins after posting.
Who's ready for a Cavs V Warriors part IV… 😂🤷🏽‍♂️ https://t.co/JAqI9orUw5

— Larry Nance Jr (@Larrydn22) July 2, 2020
Perhaps, it was too quick as well given that the rivalry will be part V between the Cavs and Warriors, not part IV. Nevertheless, he cracked a joke at the end of day and people are loving it.
REVENGE SZN 😤😤😤😤😤😂

— 𝙅𝙪𝙨𝙩𝙞𝙣 𝙍𝙤𝙬𝙖𝙣 🇨🇦 (@Cavsanada) July 2, 2020
You have to love the fans — for the Cavs and everyone else — who know how to pile in on a joke instead of ruining it.
"CLEVEEEELANDDDD THISSS ISSS FORRRR YOUUUUU!!!!"

— Clefan330 (@CLEfan330) July 2, 2020
—
Follow ClutchPoints on Twitter & Instagram, and like us on Facebook. We can also be found on Flipboard where you can subscribe and follow us. Get more on the Cavs and whether they will take part in a possible second bubble for the non-Orlando NBA teams.
All of our NBA content can be found on the NBA section of the ClutchPoints home page here. For all of our college basketball content, click here. Stay in touch with the Cavs.
Follow NBA games live by downloading the ClutchPoints App and heading to the scores tab under the NBA section. Find the latest on the Cavs.
You can listen and subscribe to the Battle for LA podcast on Apple Podcasts, Spotify, and Soundcloud. You can also find new episodes of Battle for LA, the ClutchPoints NBA Podcast, and Establish the Pass under the Podcast tab on the ClutchPoints home page. Keep tabs on the Cavs.