LeBron James firmly believes Cleveland didn't have to trade Kyrie Irving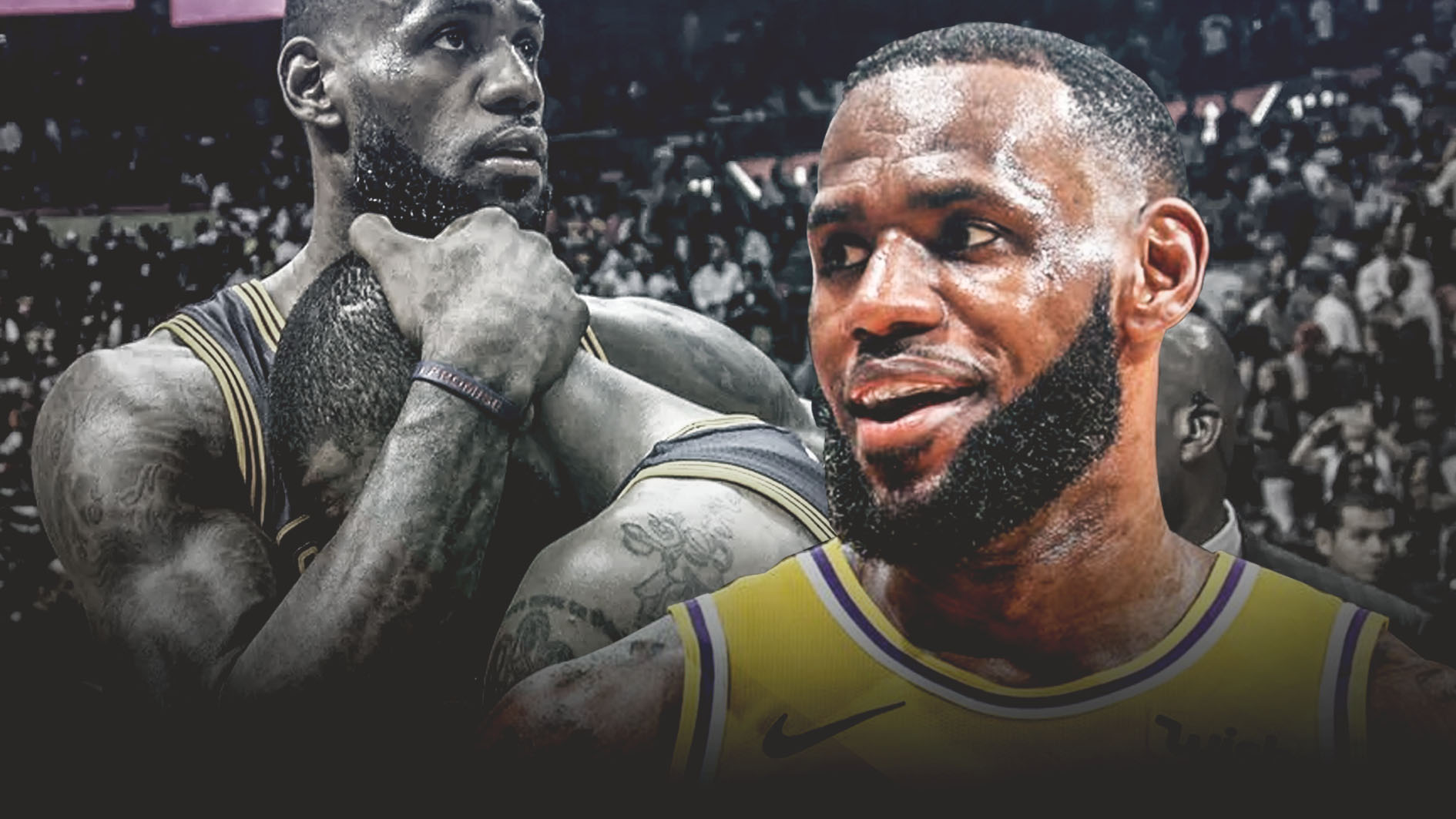 The beginning of the end for the Cleveland Cavaliers was when the team one year removed from winning the 2016 NBA Championship elected to grant star Kyrie Irving his wish and trade him away from the franchise. LeBron James was approached about Irving's trade request, and suggested the team not trade the player who still had two years left on his deal.
Instead, the Cavs sent Irving packing not only to a new team, but an Eastern Conference rival and contender in the Boston Celtics for a package including an injured Isaiah Thomas, Jae Crowder, and the Brooklyn Nets' unprotected 2018 first round pick.
On Wednesday night, James made his return to Cleveland to take on the Cavs for the first time since joining the Los Angeles Lakers in free agency. In light of the big game, Jason Lloyd of The Athletic spoke to James about the situation with Irving, and he remained firm in his belief that the Cavs shouldn't have traded Irving just because he requested a move.
"I think by the time it got to me he wanted to be traded, I think he was already gone," James said. "He was already gone and it was up to the organization to do their job and try to keep him as well. The guy still had two years left on his contract. They didn't have to give him up. It could've been repaired then. Bring him in, let's see what happens. I don't think his stock drops if he still comes to Cleveland, see what happens and at the trade deadline you could still do it then."
Irving and James became the most dangerous duo in the NBA from 2014 to 2017 when they made three straight NBA Finals appearances and won the 2016 NBA Championship. Following their loss in the 2017 NBA Finals, James and Irving embraced, and LeBron told Kyrie, 'we'll be back here next year.' Unfortunately, Irving's trade meant he wasn't a part of the team that made its fourth straight appearance in the Finals.
Who knows what would've happened if the Cavs didn't trade Irving. Maybe the two fix their relationship and go on to win another title. That wasn't the case, and both have moved on to their respective franchises