Cavs news: Kyrie Irving's first return to Cleveland will be Oct. 17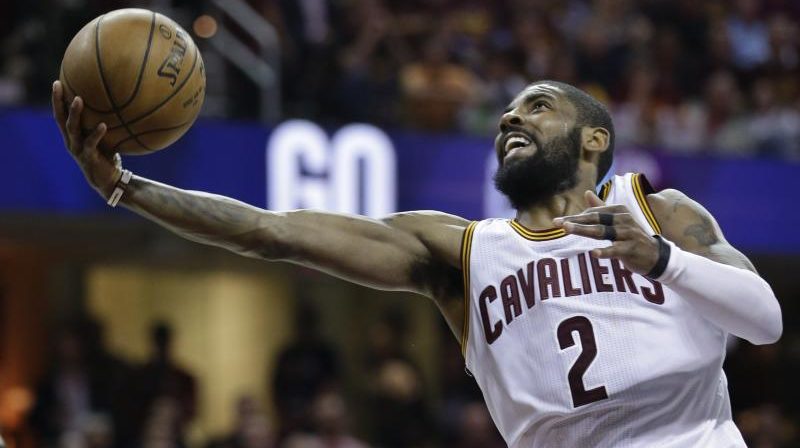 On Tuesday evening, the Eastern Conference champion Cleveland Cavaliers made one of the bigger trades of the 2017 NBA offseason, sending All-Star point guard Kyrie Irving to the Boston Celtics for Isaiah Thomas, Jae Crowder, Ante Zizic, and an unprotected first round pick (Brooklyn Nets) in next year's Draft.
Now that he's been officially traded, some hoops fans are asking when Irving and the Celtics will face the Cavs for the first time. Well, believe it or not, it won't be long, as Cleveland is slated to host Boston inside Quicken Loans Arena on opening night of the regular season (October 17th on TNT).
Kyrie Irving's first return to Cleveland: Opening Night on October 17th as a member of the Boston Celtics.

— Clevis Murray (@ClevisMurray) August 22, 2017
In his 72 games played for the Cavs last season, "Uncle Drew," as he has came to be known, turned in averages of 25.2 points (career-high) on 47 percent shooting from the field (career-high), 5.8 assists, 3.2 rebounds, and 1.2 steals in 35.1 minutes per outing.
Irving, now 25 years of age, requested a trade in a July meeting with Cavs owner Dan Gilbert and newly-appointed general manager Koby Altman. Despite the fact that he'll be playing for a rival side, Irving will finally get the chance to prove that he can cut his own path.