Kyrie Irving was convinced at the time that LeBron James wanted him traded from Cavs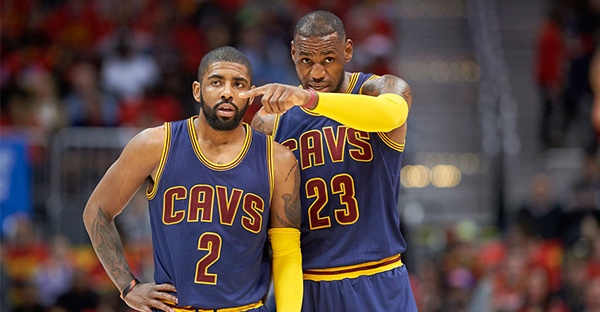 Kyrie Irving reportedly believed that LeBron James wanted the Cleveland Cavaliers to trade him for either Damian Lillard or Chris Paul, according to Jackie MacMullan of ESPN.
Irving was upset that The King wanted him gone and it's one of the main reasons he requested a trade in the summer of 2017.
He was convinced and remains convinced – maybe not now, maybe now because he's so enlightened – that LeBron wanted him gone, that LeBron wanted him traded, that LeBron wanted to bring in his guys. And that's when he decided to go. It wasn't that Gilbert was maybe going to trade him. The fact that he thought LeBron wanted him moved on. And now LeBron denies that that was ever the case. I asked him myself.
James and Irving were a lethal duo together during their three years together with the Cavs. The two superstars led the team to three-straight Finals appearances and won the 2016 championship over the Golden State Warriors. Cleveland became the first team in NBA history to erase a 3-1 series deficit in the Finals.
Despite being unstoppable on the court together, though, LeBron and Kyrie also had their differences behind the scenes. Irving reportedly got tired of living in the shadow of James and being the subject of trade rumors, so he decided it was time for him to leave the Cavs.
Cleveland traded Irving to the Boston Celtics, ending Kyrie and LeBron's epic partnership.
There have been reports stating that James never wanted the Cavs to trade Irving after Uncle Drew requested one, but it looks like Kyrie is upset that LeBron wanted him gone before his trade request even came out.