Kyrie Irving sends J.R. Smith package of his shoes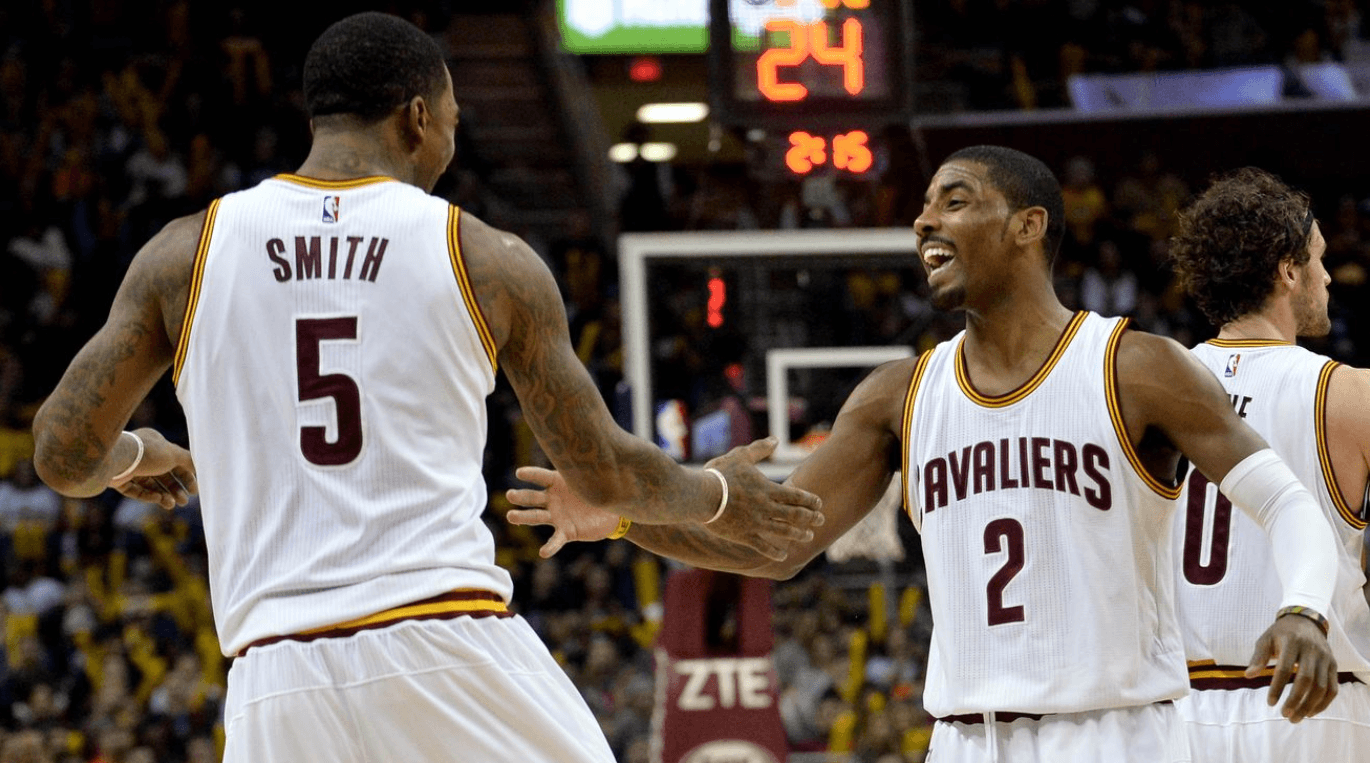 Although they're no longer teammates, J.R. Smith and Kyrie Irving still share a friendship. As most fans know, Smith and Irving were members of the Cleveland Cavaliers' 2016 championship-winning squad — a group that defied the odds in the NBA Finals, topping the Golden State Warriors in unprecedented fashion (down 3-1). These two earned their stripes together, as they say.
On Friday morning, "Swish," as Smith is commonly known, shared a video message with his followers on social media. In the clip, the sharpshooting two-guard unboxed a special gift from his friend and former teammate: a pair of Nike Kyrie 4's in the limited-edition "Wheaties" colorway.
"Man… I woke up this morning, came down to get some cereal, and who did I see?" Smith said in his video. "Take a wild guess. The Young God (Kyrie Irving)."
Special delivery from @KyrieIrving to @TheRealJRSmith need to see these in Game 3 pic.twitter.com/YhTmpJuUQE

— B/R Kicks (@brkicks) May 4, 2018
According to a report from SoleCollector, Nike created 100 pairs of the special colorway. The new kicks incorporate hues inspired by the Wheaties cereal box with a bright orange upper, accented white branding and blue borders. The shoe's brown gum bottom includes splashes of white (for the milk).
Via Riley Jones of SoleCollector:
Irving's Wheaties box was unveiled today (Thursday) and features the Boston Celtics star on one side and his Uncle Drew persona on the other. The box will begin arriving at stores this month.
Irving shared a video of his own after receiving the first pair of the new kicks.
Smith and the Cavs are currently leading the Toronto Raptors in their Eastern Conference Semifinals matchup, 2-0. Game 3 is set to tip inside Quicken Loans Arena at 8:30 p.m. EST on Saturday with ABC having live broadcast coverage.