Kyle Korver compares Cavs with and without LeBron James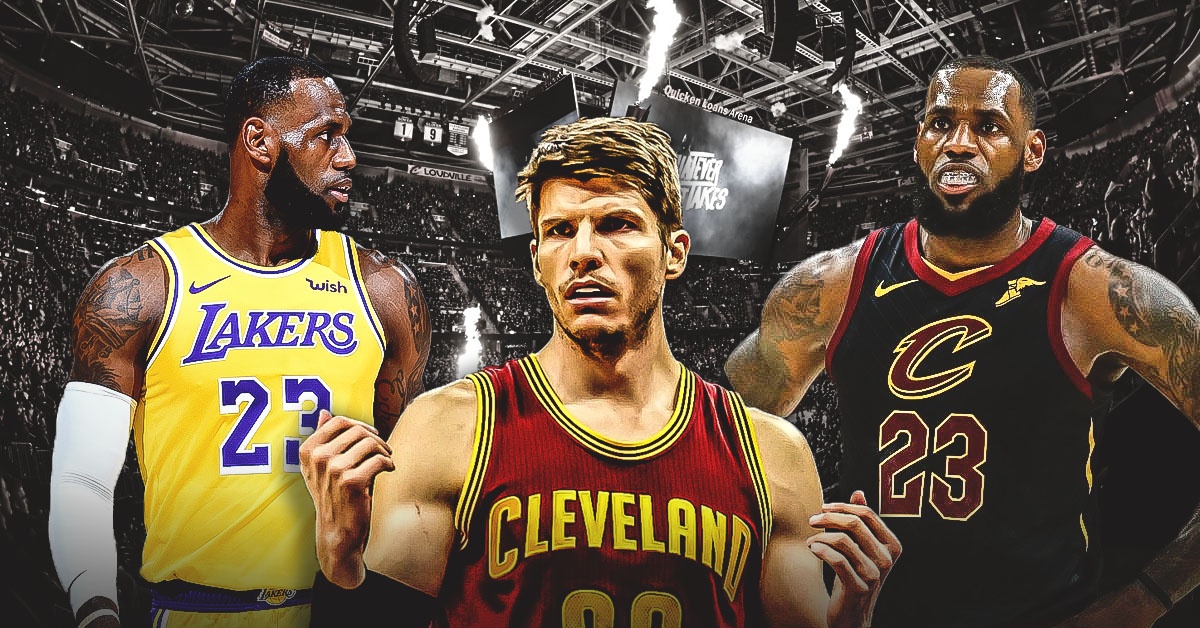 In the four seasons prior to this one, the Cavs were led by LeBron James. During that time, Cleveland made four straight trips to the NBA Finals — winning one. Now that the King has taken his talents to Hollywood, though, the Cavs are struggling to find a rhythm. In fact, Cleveland is currently 1-11.
James is known as the greatest player in today's game, and some say he is the greatest ever. Losing a player of his caliber would be hard for any team to deal with. His former teammate, Kyle Korver, recently sat down with Steve Aschburner of NBA.com to compare the Cavs with and without James' services.
SA: Can you put into a few words, the Cavaliers with LeBron vs. the Cavaliers with LeBron?

KK: LeBron carries a certain weight. You feel him all the time. On the court, off the court, in the organization. I don't say weight in a bad way, but his presence is always felt. He is striving for greatness at all times. Because he's such a magnetic personality and such an incredible basketball player, people follow him. They look to him to lead the way. He was here for, how many years? So we have to create new leadership. Our own way. None of us is LeBron, on the court or off the court. There's an adjustment period for us all, to find our way, to find our voice. That takes time, because he filled all the gaps.
Korver, who was a member of the same 2003 draft class that produced James, joined the Cavs in January of 2017, just one season after the team won their first championship (2016). Though their time as teammates was somewhat short-lived, James has always had the utmost respect for Korver's work ethic.
"He's just a true professional," James said of Korver during the 2017 Eastern Conference Finals. "There's not many of us 03′ class guys still around. You see him every day just putting the work in — putting his mind and body into it."
Korver and the Cavs will be back in action on Tuesday night, when they'll welcome the Charlotte Hornets to Quicken Loans Arena for the first of several City Edition settings.