Cavs' Kyle Korver coaching up Larry Nance Jr. on shooting 3s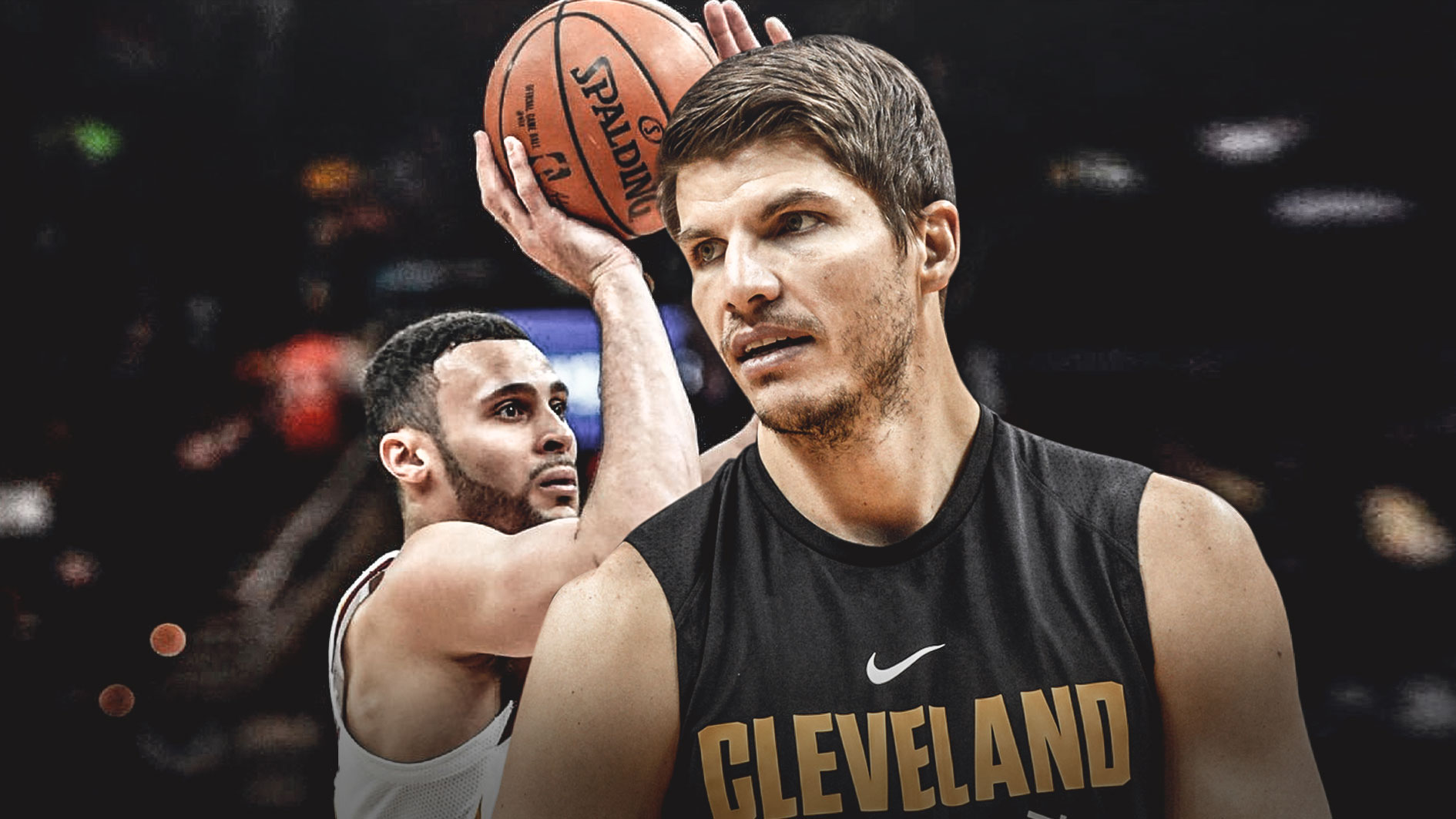 Cavs forward Larry Nance Jr. received a few tips from one of the best 3-point shooters of all time following Wednesday morning's shootaround: his teammate, Kyle Korver. Class was in session, and Nance was listening.
Wednesday's practice was over, but that didn't stop Korver from spending some extra time with Nance. In fact, Korver served as Nance's instructor for quite a while, giving direction on his technique all along the way:
.@KyleKorver spending some extra time working with @Larrydn22 on his shot after shootaround. The smallest details he's noted — amazing. Pointers from one of the best shooters in NBA history.. pretty cool. pic.twitter.com/vv4fAvFaU6

— Cayleigh Griffin (@cayleighgriffin) November 7, 2018
Teamwork.@KyleKorver working with @Larrydn22 on his shot after #CavsThunder shootaround. #BeTheFight pic.twitter.com/WB123cH4po

— Cleveland Cavaliers (@cavs) November 7, 2018
Simply put, Korver is one of the nicest players in the NBA. He's the type of guy who would give the shirt off his back to help someone. He's a quiet sort, to be sure. However, opposing sides know he's a lethal threat from the perimeter — one who can release a shot in the blink of an eye.
Korver is no stranger to teaching, though. Last season, the former Creighton Blue Jay spent some extra time in the practice gym with Richard Jefferson in an attempt to improve his shooting form.
Nance, who recently signed a contract extension, will likely be a key member of Cleveland's rotation going forward. In his eight games played this season, the Akron, Ohio native has racked up averages of 8.1 points on 49.1 percent shooting from the field, 5.1 rebounds, 2.9 assists, and 1.3 steals in 19.1 minutes per outing.
Korver, who ranks fourth on the NBA's all-time 3-point field goals made list, seems to be truly invested in making the Cavs a better team. One day, when he decides to hang up his basketball shoes, he'll make a fine coach. Until then, he'll continue to get buckets.