Kobe Bryant says LeBron James staying in Cleveland "a great fit for him"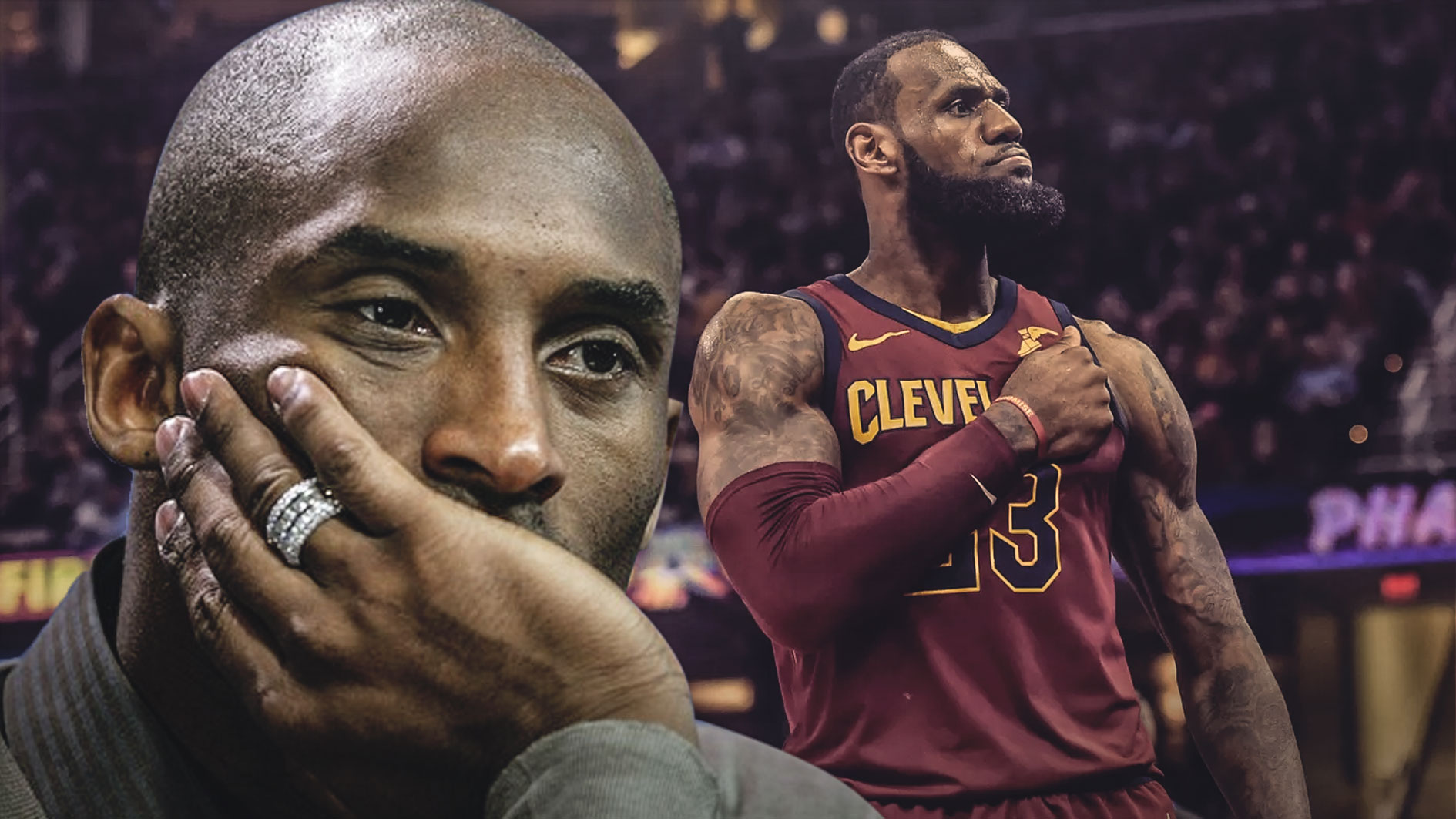 As always, the upcoming NBA offseason is going to be filled with intrigue, mostly supplied by the guessing game of where prized free agents are going to end up inking deals with. LeBron James is undoubtedly among the biggest, if not the biggest, soon-to-be free agent, which is also why the rumor mill has been buzzing for quite some time now. Everyone just seems to have an opinion about where The King is going, including the Black Mamba himself.
Benjamin Hoffman of The New York Times had a chance to speak with the legendary ex-Los Angeles Lakers shooting guard Kobe Bryant. One of the items Hoffman asked Bryant was the team the future Hall of Famer thinks would best fit James in the future.
Yeah, Cleveland. LeBron could go anywhere and play. If he wants to stay, that's a great fit for him. Players can adapt. There was a lot of talk about if Durant going to Golden State was a good fit and now that seems silly to say that. Chris Paul going to Houston was 'is it a great fit?' and now it seems silly to say that. He'll make a home wherever he decides to end up.
Kobe Bryant surely recognizes the ability of LeBron James to seamlessly adapt to any kind of basketball environment. James has been surrounded by a plethora of different teammates over the years, but somehow has managed to make consecutive trips to the NBA Finals. It's a testament to the four-time MVP's all-around brilliance.
Of course, none of what Kobe Bryant said should be taken as a sign of where James is headed next, but Cleveland Cavaliers fans definitely like what the five-time NBA champ is saying.