Cavs' Kevin Porter Jr. honors father with custom suit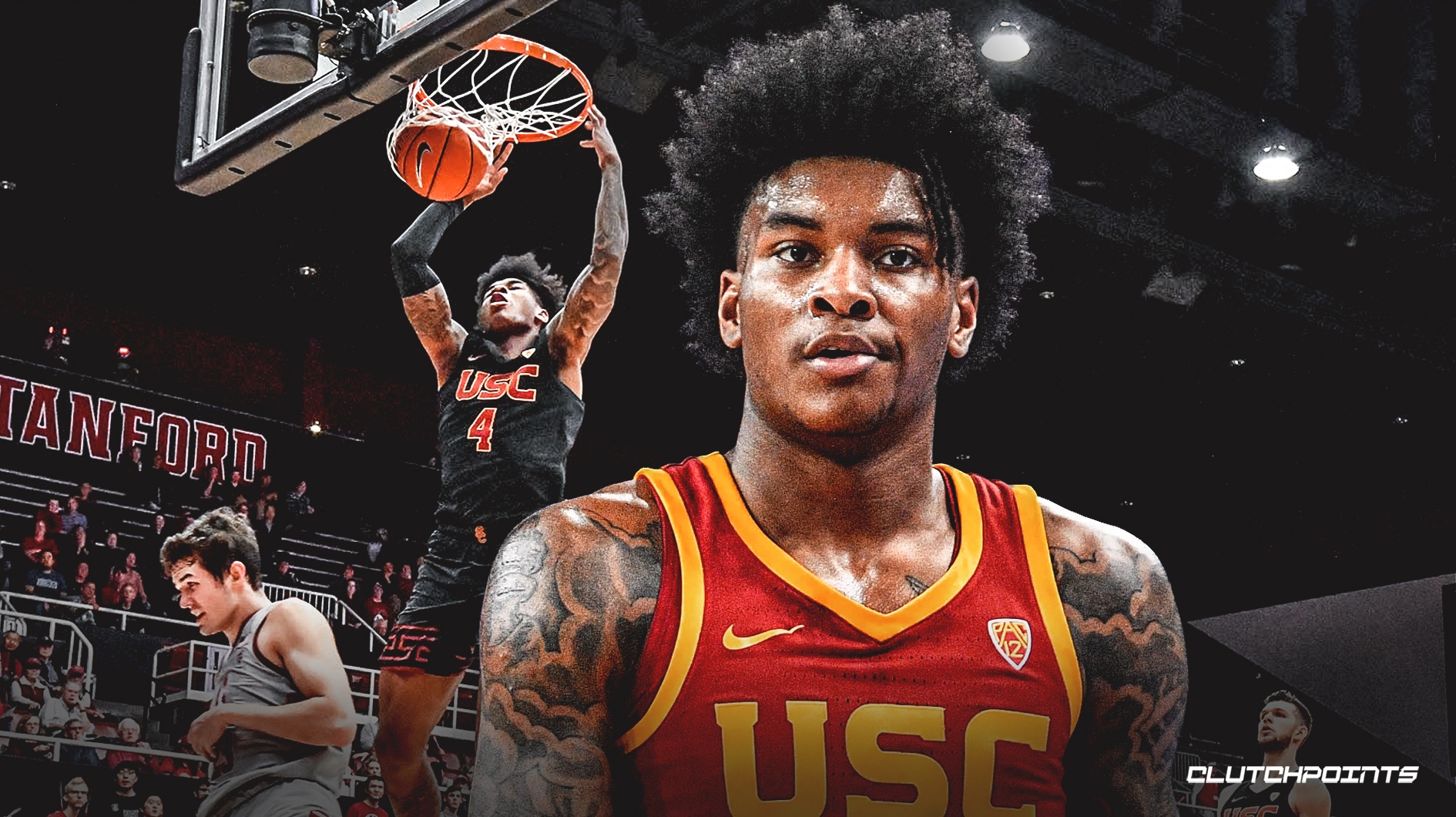 It was an emotional evening for the Cleveland Cavaliers' newly acquired shooting guard Kevin Porter Jr. After being selected by the Cavs as the 30th overall pick, the former USC standout honored his late father by showing off his custom-made suit for the entire world to see.
"He's been here since day 1 …"@Kevinporterjr spoke with @MariaTaylor on #NBADraft night about how he's honoring his father, who was shot and killed when he was 4. pic.twitter.com/l6mcQWVXhC

— SportsCenter (@SportsCenter) June 21, 2019
Porter Jr. lost his father so early in his life, and he likely has very little personal memories about his dad. However, he has obviously served as an inspiration for him throughout his life, and in arguably the most important moment of his 19 years of existence, Porter made sure that he would be able to share this with his father.
Many consider Porter to be one of the biggest steals of the draft, especially considering how far he fell on the board. There were some pundits who considered the 6-foot-6 guard to be a lottery prospect, and for the Cavs to have scooped him up all the way on the 30th spot is definitely something that the team can be proud of.
It didn't come cheap for Cleveland, though, as they had to give up four future second-round picks to the Detroit Pistons in order to acquire the rights for the 30th pick. Subsequently, this pick belonged to the Milwaukee Bucks, who had to part ways with Tony Snell and this pick in exchange for the Pistons' Jon Leuer.
In his one-and-done year with USC, Porter averaged 9.5 points, 1.3 three-pointers, 4.0 rebounds, 1.4 assists, 0.8 steals, and 0.5 blocks in 22.1 minutes per contest.