Kevin Love teases return of Timberwolves form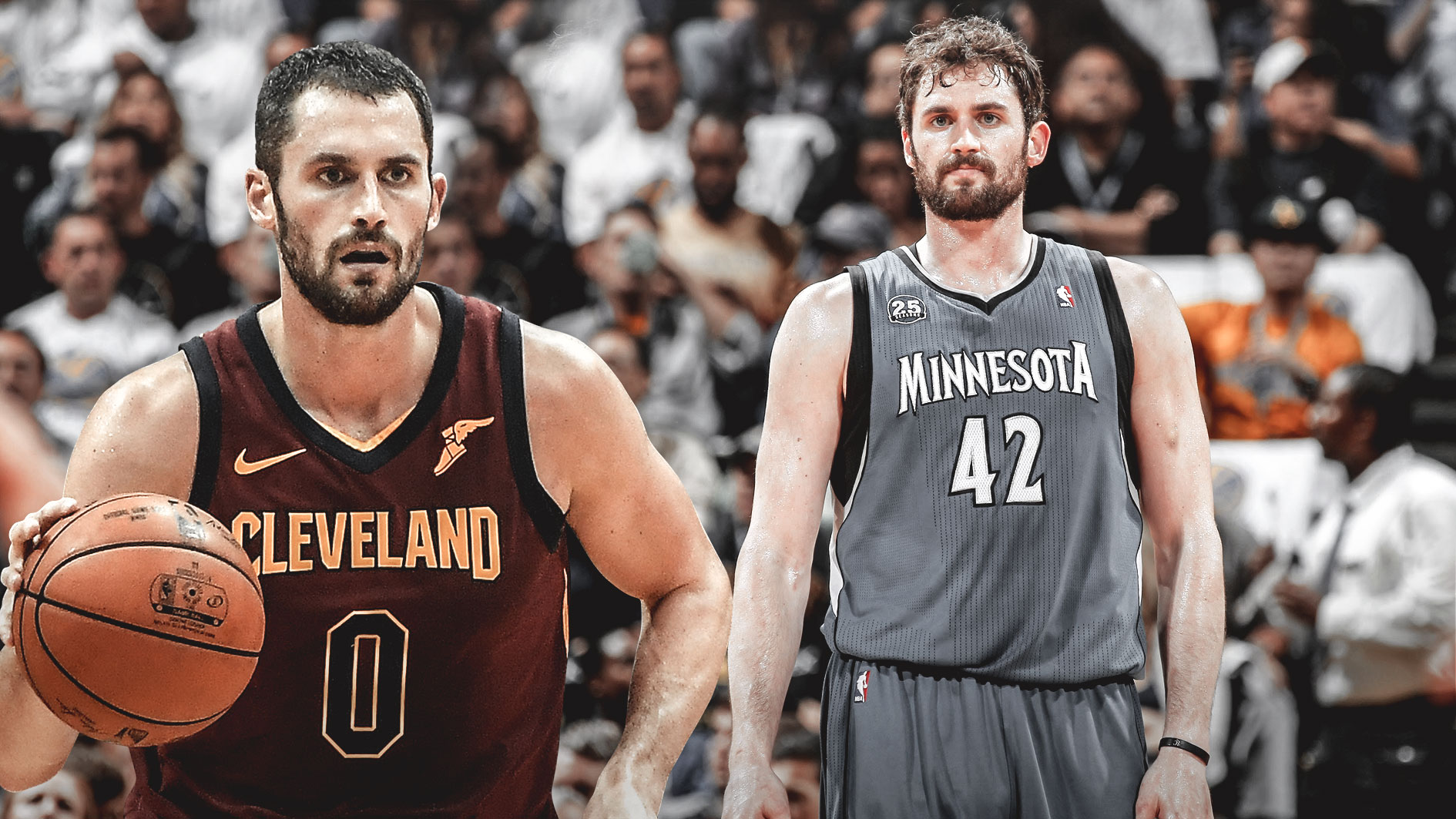 Now that LeBron James has decided to take his talents to Hollywood and play for the Los Angeles Lakers, the Cleveland Cavaliers will be led by their resident All-Star, Kevin Love, as well as several talented young players. Love was the leading man with the Minnesota Timberwolves in the early days of his career, but can he perform at that level once again?
Perhaps… but he knows it won't be easy sledding.
Love recently joined Mike Greenberg and Jalen Rose on an episode of ESPN's Get Up to discuss this new opportunity.
"It's a new opportunity with the Cavs," Kevin Love said during his interview on Get Up. "We're gonna have to really step up. We have veteran guys, (but also) younger players that are going to be able to help us. It's gonna be interesting to see where this goes.

"I think when you're playing with two guys that really dominate the ball, you have to find ways to sacrifice and fit into where you are in the offense," Love added, referring to his days of playing with James and Kyrie Irving. "And defensively, learn where you can help on that end as well.

"Now, with LeBron gone, I'll think we'll see a lot of the sets that were in Minnesota while also the things that Ty Lue has implemented over the last few years."
Simply put, Love is a double-double machine. And because of his accuracy at range, opposing sides know they can't leave him open. The former UCLA stand-out made 59 appearances with the Cavs during their 2017-18 regular season campaign, racking up averages of 17.6 points on 45.8 percent shooting from the field (41.5 percent from beyond the arc), 9.3 rebounds, and 1.7 assists in 28.0 minutes per outing.
Just for the record: Love's 41.5 percent mark from downtown last season was the second-highest of his career (41.7 percent with the Timberwolves during the 2010-11 season).
Love is one of the last remaining vestiges of Cleveland's 2016 championship team (J.R. Smith and Tristan Thompson are still on-board). Now, two years removed from that historic accomplishment, he'll look to lead the Cavs to a fifth consecutive playoff berth. This time, though, a lot of the plays will be called for him.