Cavs' Kevin Love talks about getting 'delegated at times to being a spot-up shooter' alongside LeBron James, Kyrie Irving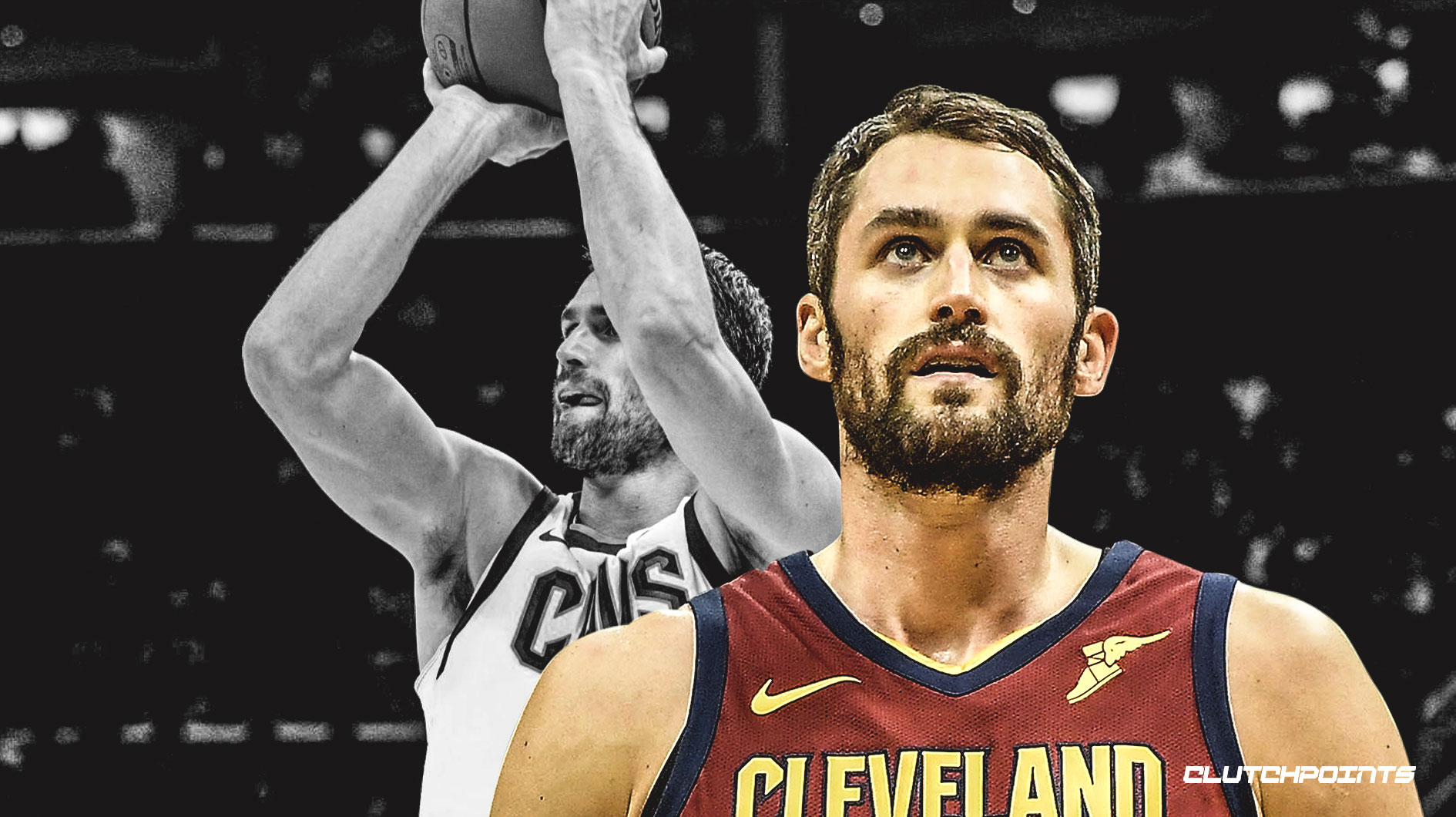 During his time with LeBron James and Kyrie Irving, Cleveland Cavaliers All-Star power forward Kevin Love was playing a role he had never been accustomed to playing.
When he was with the Minnesota Timberwolves, Love was the main option on offense and would have the ball in his hands the majority of the time. That dynamic for Love changed when he got to Cleveland in 2014, as he became the third option on offense behind LeBron and Kyrie, and it was a big adjustment for the California native.
Love's first year with the Cavs was rocky. He averaged 16.4 points per game during the regular season and never looked comfortable. A shoulder injury in the playoffs knocked him out, and he was forced to watch the Cavs lose to the Golden State Warriors in the 2015 NBA Finals in six games.
Love's second season in Cleveland wasn't that much better, at least in the regular season. The five-time All-Star put up 16.0 points per game and was being used more and more as a spot-up shooter instead of getting touches in the post. Everyone around the team knew Love was frustrated, and the 30-year-old admits it was a tough time in his basketball career:
"So when I got here and I ended up being a guy that was first or second in line, or third in line because Bron would get some of that as well, I'd take it personally," Kevin Love told Jason Lloyd of The Athletic. "And I knew at times I wasn't getting the best out of my talent and that worked both ways. That was part of letting Bron and Kyrie shine, but I was also delegated at times to being a spot-up shooter."
The 2015-16 season ended very well for Love and the Cavs, though, as they defeated the Warriors in the NBA Finals, becoming the first team in NBA history to erase a 3-1 series deficit in the Finals. Love talks about how winning a championship was a huge relief for him:
"But I think winning a championship and winning solves everything," Love said. "I realized that sacrificing for the better of the team and us winning at a very high level that everything else was going to come if I just settled into my role and my position on this team. I knew my talent, I knew how good I was and individual accolades I had to put to the side."
Love signed a massive four-year extension this past summer, and while this season hasn't gone as planned, he's healthy again and helping the Cavs move forward.