Cavs' Kevin Love, Schick Hydro partner up for 'Locker Room Talk' webisode series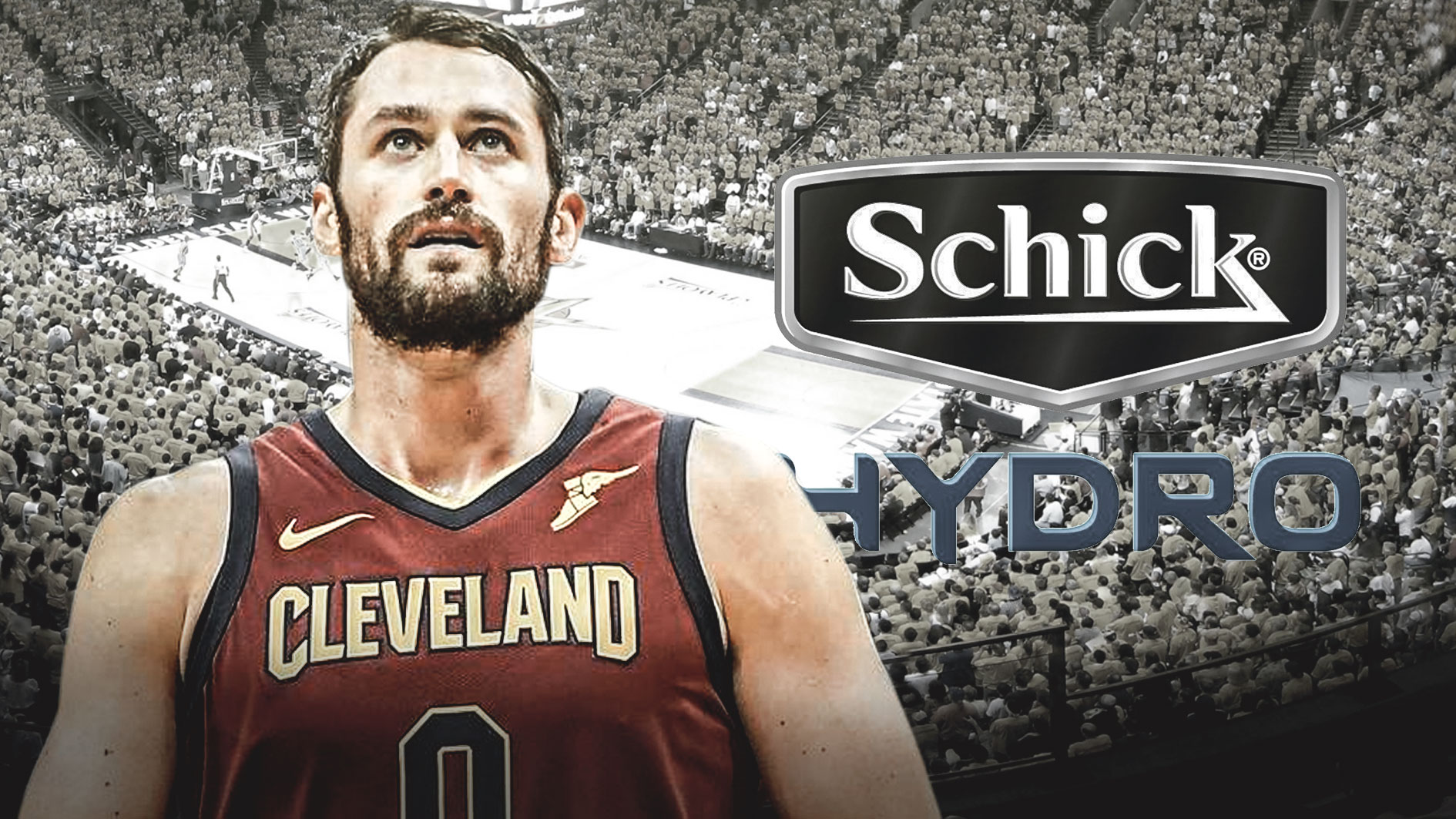 Per an official press release from Schick Hydro®, Cleveland Cavaliers five-time All-Star Kevin Love will host a new webisode series, Locker Room Talk. Guests of the video series include Cavs fan favorite Channing Frye, Olympian Michael Phelps and Boston Celtics legend Paul Pierce.
Locker Room Talk "seeks to positively discuss healthy masculinity and raise awareness and funds for the Movember Foundation and the Kevin Love Fund," per the press release.
To view the first installment of Locker Room Talk, click here. If you find the dialogue engaging and entertaining, you can visit the Schick Hydro® website every week in November as new videos go live.
Love made an official statement about Locker Room Talk and his mission in partnering with Schick Hydro®:
"I am grateful to have been chosen by Schick Hydro to host Locker Room Talk in hopes of shining a light on issues of masculinity that impact all men," said Kevin Love. "Through this new series, I hope that together, we can inspire all men to embrace their own version of positive masculinity."
There's also a chance for fans and anybody feeling charitable or altruistic to make donations to the Movember Foundation and the Kevin Love Fund through an Omaze campaign.
Donations will be open through early December and the individuals who donate at least $10 will be entered for a chance to win VIP game tickets to watch Love and the Cavaliers, as well as a chance to meet Love prior to the game.
Additional never-before-seen content is scheduled to preview on Oct. 27 in Times Square as part of the Movember Foundation's Schick® Shave Down event taking place at ABC studios' Good Morning America.
The Schick® Shave Down event, in which guests can get a fresh shave with the recently launched Schick Hydro 5 Sense® Razor, as well as be eligible for product giveaways, will be open to the public between 11 a.m. and 3 p.m. (EST).
The next installment of Locker Room Talk will be released within days of the event and feature Love's Movember "call to action" and Shave Down video.
Per the press release:
During the week of November 5, the first interview of Locker Room Talk featuring Michael Phelps will be released, covering a range of topics from handling the pressure of life's biggest moments to how men who have achieved the highest levels of success can still ask for help when they're struggling. The following week of November 12, the next episode will be released in which Love's teammate and good friend Channing Frye will join him to discuss the importance of teamwork and teaching his kids it's OK to be emotional. Finally, during the week of November 19, Locker Room Talk will conclude with a conversation between Love and Paul Pierce, covering everything from overcoming adversity to how "locker room talk" has evolved during his 19-year playing career.
A message from Schick Hydro®'s senior brand manager, Carolyn Turoczi, shows exactly why the partnership between their company and Love makes sense. There's genuine care for the well-being, physical and mental, of men.
"It is our goal that through Locker Room Talk and the Schick Shave Down, people will feel inspired to support the work that Movember and the Kevin Love Fund are doing in support of men's health worldwide," noted Carolyn Turoczi, Schick Hydro® senior brand manager at Edgewell Personal Care. "These donations will help create healthier lives, both physically and mentally, for men in the years to come."
For more information on Schick Hydro®, visit schickhydro.com. To learn more about the Movember Foundation, please visit movember.com.