Cavs news: Kevin Love says Derrick Rose is hungry and looks great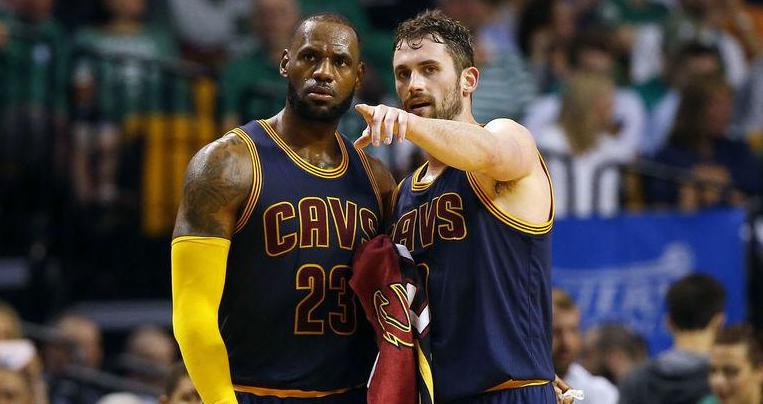 Earlier this summer, the Cleveland Cavaliers officially welcomed Derrick Rose to their rotation. Rose, a former NBA MVP and No. 1 overall selection in the 2008 Draft, should be a fine addition to the Cavs' roster. However, some experts and analysts still hold reservations due to his history of injuries.
On Monday, the Cavs held their annual media day at Cleveland Clinic Courts in Independence, Ohio. With reporters gathered around, Cavs power forward Kevin Love sat down to answer a few questions.
When asked about Rose's current status, "K-Love," as he has came to be known, says his new teammate "is hungry and looks great."
"Seeing everybody and talking to everybody in Santa Barbara, figuring out where their minds are at… I mean, he's hungry," Love said of Rose. "A guy getting a second chance, so to speak. A chance to compete for a championship. I think he's hungry for that. He's continued to be vocal about wanting to win, and I think he's going to speak that into existence.

"He's very, very heady," Love continued. "He knows what he's capable of when he's healthy. He's healthy now. And from what I saw in Santa Barbara, he looks great. He's very eager to get out there and start things tomorrow."
Kevin Love on Derrick Rose: "He's very hungry and looked great out in the Cali workouts." pic.twitter.com/TPcu4Hiuhb

— Ashish Mathur (@amathur90) September 25, 2017
Rose, now 28 years of age, has been named the Cavs' starting point guard for the upcoming season, as Isaiah Thomas is still recovering from lingering hip issues that could keep him out of in-game action until January. In his 64 games played for the New York Knicks last season, D-Rose averaged 19.5 points on 47 percent shooting from the field, 4.4 assists, 3.8 rebounds, and just under one steal (.8) in 32.5 minutes per contest.
Playing alongside Love and LeBron James could be exactly what the doctor ordered with regards to Rose's rebounding career in the NBA. And with the start of the season approaching fast, Cavs fans won't have to wait much longer to see these guys in action.