Kevin Love admits pondering about 'what ifs' and Kyrie Irving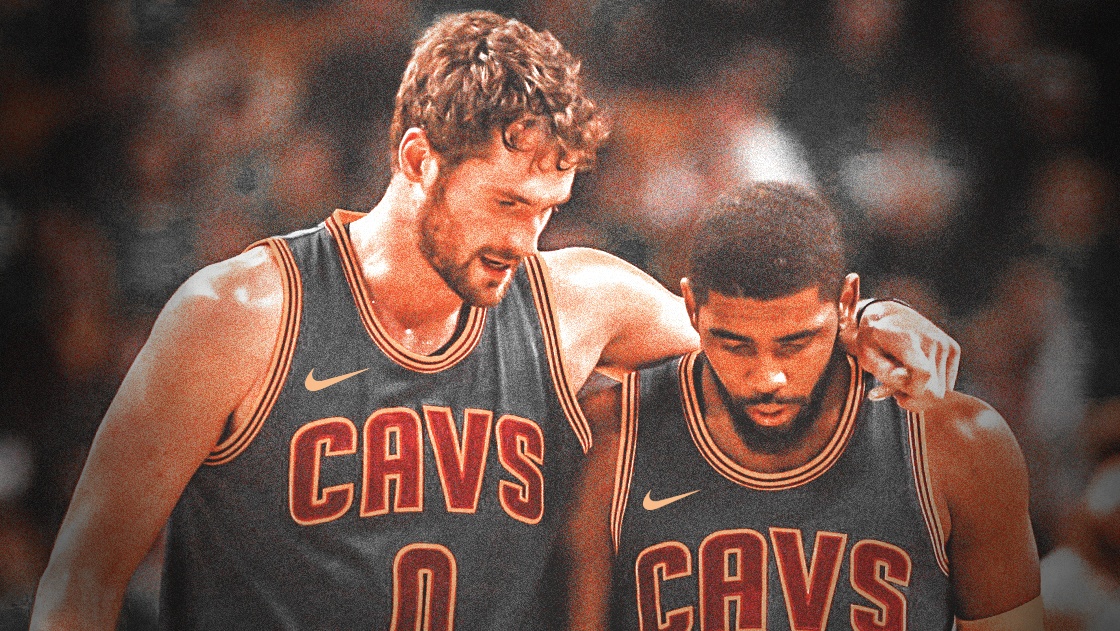 No one was more shocked than the Cleveland Cavaliers when star guard Kyrie Irving requested for a trade last summer. Fellow All-Star Kevin Love admitted that he has asked numerous 'what ifs' questions if Irving had opted to continue donning the wine and gold.
Love pointed to the fact that with Irving, they climbed back from a 3-1 deficit against a 73-win Golden State Warriors team in 2016. His comments come in after being swept in the NBA Finals.
As reported by Gary Washburn of the Boston Globe:
"I think it's only natural to think about [if Irving was still here]. Especially looking at [JR Smith] and Tristan [Thompson] and LeBron and myself, and the guys that have come and gone from our 2016 team and what we were able to do to overcome a 3-1 deficit [in the Finals], and how we were able to win those games. I think, yeah, that's human nature to think about that kind of thing. But there's been a lot of overhaul on this roster. We've mentioned all year. It's felt like a number of seasons in one. But we've been resilient."
Irving's departure certainly left a dent in the heart of the Cavaliers franchise. Who knows what could've happened if he was still there, putting on an offensive clinic on Stephen Curry in the NBA Finals. But as they say, anything can happen in the NBA and Love knows this. It's best for him and the Cavaliers to move forward.