Cavs' Kevin Love is out of a walking boot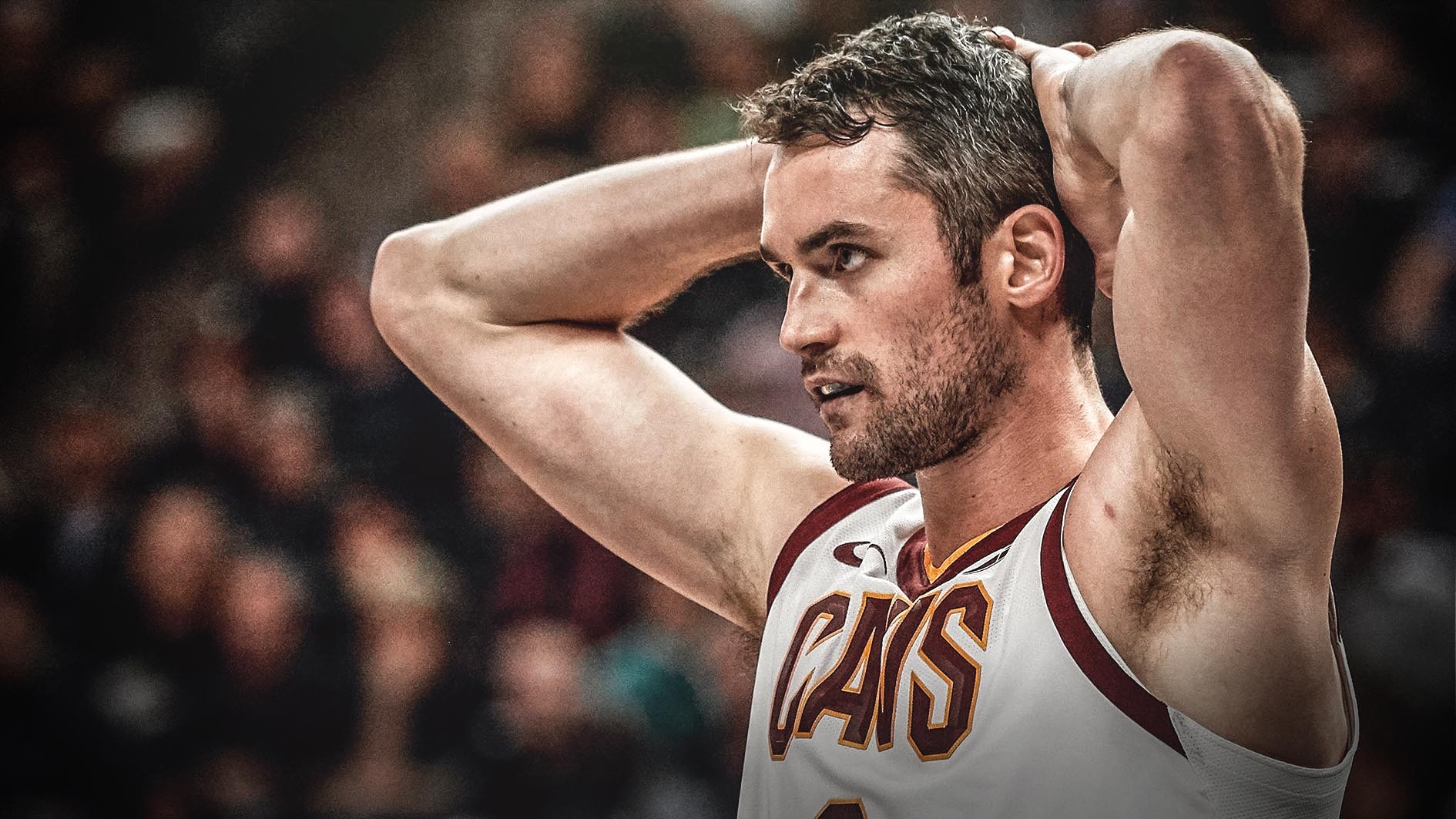 Cleveland Cavaliers star Kevin Love appears to be making steady progress in his way back from a toe injury that has kept him out the better part of the season. According to Chris Fedor of cleveland.com, the 6-foot-10 big man is already out of his walking boot and has been sighted on the Cavs bench during the past few games.
But in a positive development, he's been on the bench for the last two home games. On Monday morning, Love was doing more rehab work off to the side following shootaround, tossing a medicine ball up against the wall. Later that night, he was out of his walking boot, cheering on his teammates while they were making a second-half rally on his bobblehead night.
This is definitely a welcome development for Love and the Cavs following the five-time All-Star's toe surgery early in November. While he is not expected to be back until January, the fact that he has now shed his walking boot means he is likely on track in his recovery.
Love is in quite a weird predicament right now with the Cavs. After signing a four-year, $120 million extension over the summer — a deal that was a clear indication that he is now the team's cornerstone superstar — rumors have now emerged on the possibility of the team trading away their biggest asset.
With how poor the Cavs have been this season, the team's front office appears to have now set their sights on the future, and may be willing to part ways with Love in exchange for a young and promising stud and/or future draft picks.
The Cleveland saga is far from over, and this is definitely a situation worth monitoring from here on out.