Cavs' Kevin Love jokes about his 'bad look' at UCLA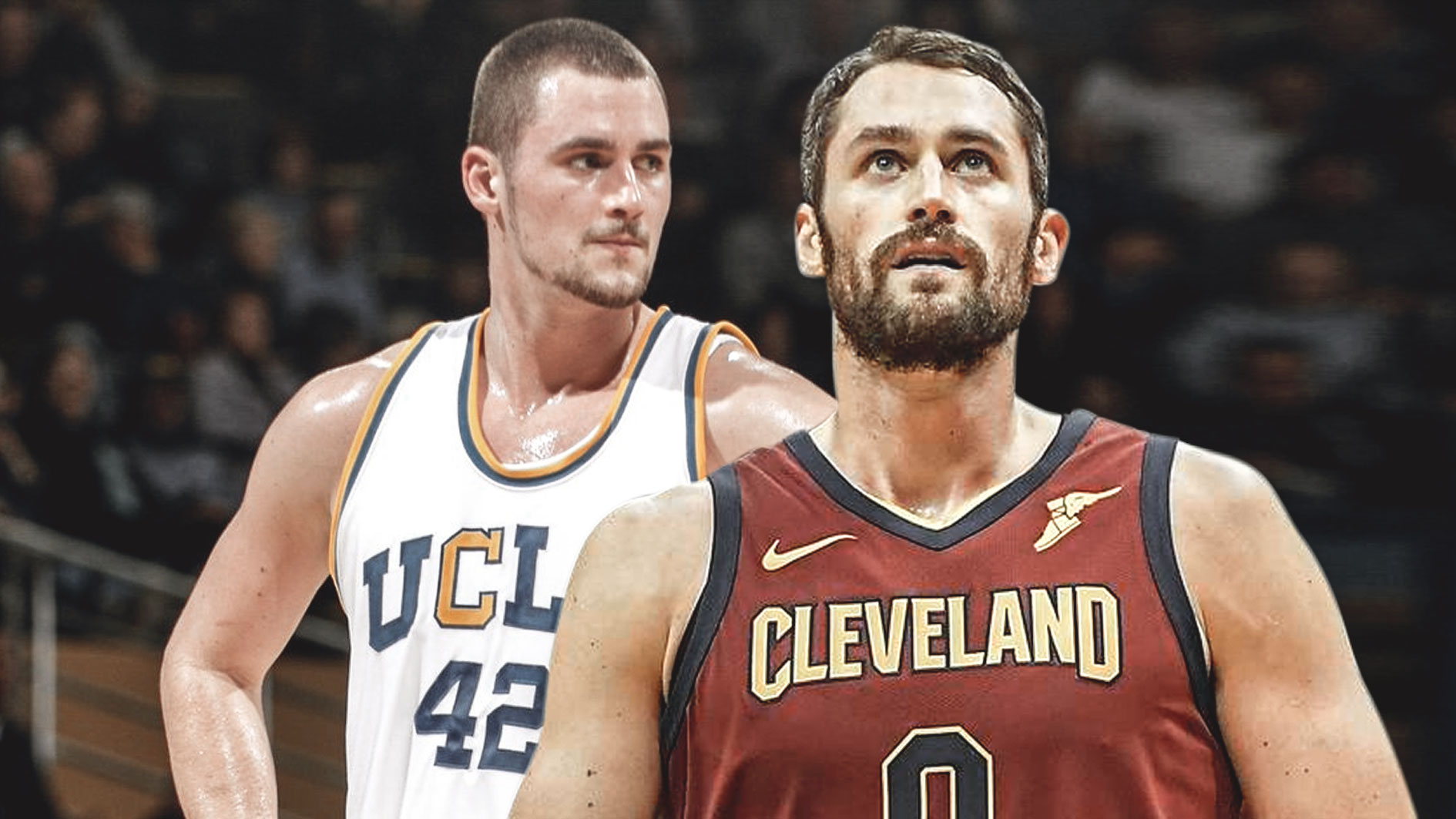 Cavs All-Star Kevin Love has changed his physique over the course of his career in the NBA. Nowadays, he serves as a fashion model for Banana Republic. However, when he first entered the league, the former UCLA standout weighed 30-to-40 more pounds than he does today.
In an interview with Rohan Nadkarni of Sports Illustrated's The Crossover, Love touched on his transformation:
"Listen, being 30 or 40 pounds heavier, having a chinstrap beard the color of snow … I mean, it was a bad look. Let's just say that," Love said of his collegiate appearance. "We got the job done at UCLA, though — Darren Colison, Russell Westbrook and Luc Mbah a Moute, among others. It was a very good team."
Kevin Love discusses his transformation from UCLA star ("30 to 40 pounds heavier, chinstrap beard, the color of snow") to a silver fox (my words) and a face of the mental health conversation in sports pic.twitter.com/nHwm40Xn6P

— Rohan Nadkarni (@RohanNadkarni) November 16, 2018
Love, who's currently sidelined after foot surgery, has become an increasingly important piece of Cleveland's rotation. In fact, now that LeBron James has taken his talents to Hollywood, Love is the No. 1 option for the Cavs when healthy.
In the four games he has played in this season, Love has racked up averages of 19.0 points on 32.3 percent shooting from the field (29.2 percent from beyond the arc), 13.5 rebounds and 3.5 assists in 34.0 minutes per outing.
The Cavs (2-12 and fifth in the Central Division standings) won't be back in action until Monday night, when they'll travel to Detroit for a matchup against the Pistons. Tip-off inside Little Caesars Arena is set for 7:00 p.m. EST with FOX Sports Ohio having live broadcast coverage.