Kevin Love calls out fan downplaying JR Smith, says Cavs wouldn't have a ring without him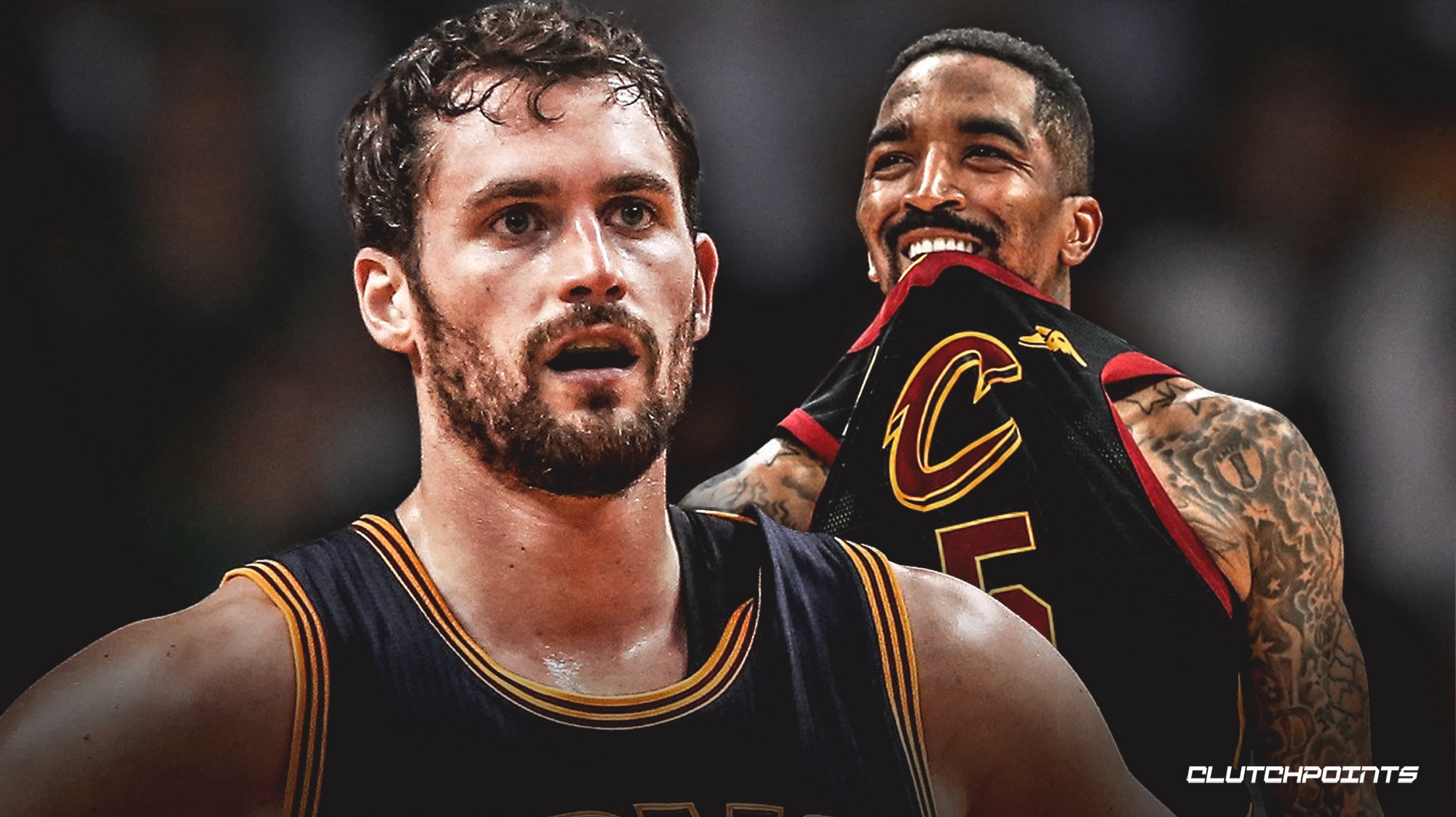 Sadly, there are some folks who just love focusing on the negative things in life. This was certainly the case for one Instagram user who decided to jump in on some friendly banter between Cleveland Cavaliers former teammates Kevin Love and J.R. Smith.
For a little bit of a back story, Love recently jumped in on the FaceApp old man transformation bandwagon and shared what seemed like a 60-year-old version of himself on his Instagram account. Smith, who was just recently waived by the Cavs, took notice, but decided to focus on one particularly hilarious aspect of Love's post — the statement on the big man's shirt.
https://www.instagram.com/p/Bz-5XI1AFPK/c/17866314985428689/liked_by/
A user that goes by the handle loudmoutheddietv — quite an apt name, by the way — posted a pretty disrespectful response to Smith's comment, presumably pertaining to JR's infamous brain fart moment in Game 1 of the 2018 NBA Finals. Love was having none of it, as he quickly came to the defense of his former teammate by reminding the unappreciative fan of the important role Smith played in Cleveland's historic 2017 championship run.
Love is being one hundred percent truthful here. Smith was indeed pivotal for the Cavs in the 2016-17 season, and he was one of the driving forces that led to the organization's first ever NBA title.
Unfortunately, it has been all downhill from there for Smith. The former Sixth Man of the Year winner had a forgettable season with the Cavs last year, playing for only 11 games. He no longer figured in the plans of a young and rebuilding Cleveland side, and his tenure with the team finally came to a close just recently, with the front office deciding to part ways with him after five years with the franchise.