Cavs news: Kendrick Perkins signs with Canton Charge of G League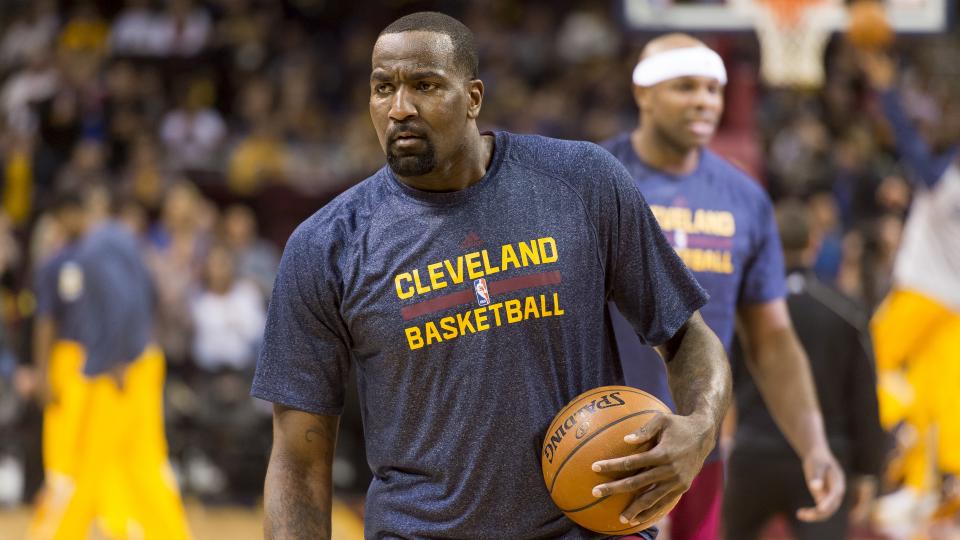 After being invited to the Cleveland Cavaliers' training camp squad, then later being waived, Kendrick Perkins' future seemed unclear. At one point, Cavs head coach Tyronn Lue pondered the idea of offering "Big P," as he is known, a job on the team's coaching staff, but those thoughtful measures won't be necessary now, as Perkins has agreed to sign with Cleveland's G League affiliate team, the Canton Charge.
Kendrick Perkins, a 13-year NBA veteran, has agreed to deal to join Cleveland-affiliated Canton Charge of G-League, sources tell ESPN.

— Adrian Wojnarowski (@wojespn) October 16, 2017
"I'm serious and I'm committed to this (opportunity)," Perkins told ESPN's Adrian Wojnarowski. "I will sacrifice to show the NBA."
As a former first-round pick (27th by the Memphis Grizzlies) and NBA champion (2008 with the Boston Celtics), there is no doubt that Perkins will have a positive impact on his new team — both on and off the floor. Over the course of his career, Perkins has averaged 5.4 points on 53 percent shooting from the field, 5.8 rebounds, and 1.2 blocks in 22 minutes per game.
While he wasn't on a roster during the NBA's 2016-17 campaign, Perkins was still keeping himself in shape, waiting on another chance.
The Charge will tip off their regular season with a road game against the Greensboro Swarm (Charlotte Hornets affiliate) on Friday, Nov. 4 at 7 p.m.
The Canton Memorial Civic Center will open its doors for the team's first home game of the season on Nov. 15, when the Charge host the Memphis Hustle (Grizzlies affiliate) at 7 p.m. ET.
For a complete schedule of Canton's games, fans can head over to this link from the team's official website.