Cavs' JR Smith says he does not drink Hennessy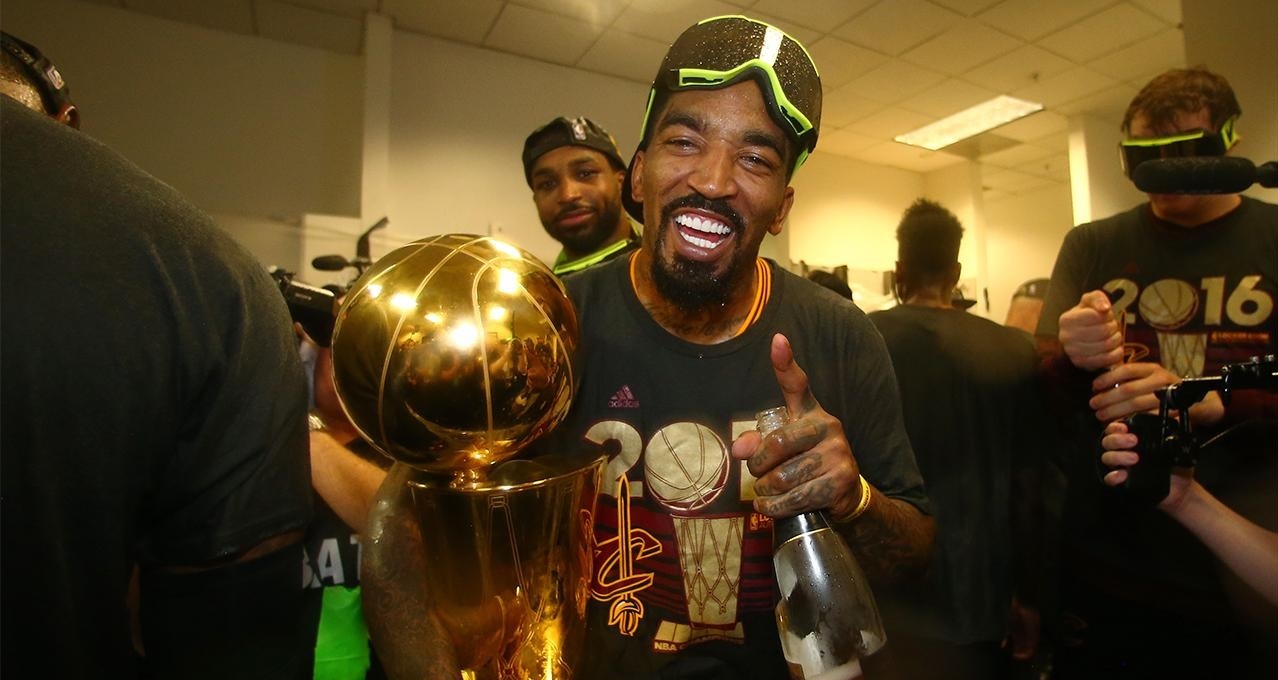 Contrary to popular belief, it sounds like Cleveland Cavaliers sharpshooter J.R. Smith does not drink Hennessy.
Smith, who was recently told that he will be playing with the Cavs' second unit, joined his teammates, Richard Jefferson and Channing Frye, for what was the 50th installment of their popular podcast, Road Trippin' with R.J and Channing.
After giving an update on his daughter, Dakota, who was born nearly five months prematurely back in January but is now recovering, Smith was asked if Hennessy is one of his favored drinks. As it turns out, the New Jersey native is not a fan.
"Here is the real question that everybody wants to know: Do you drink Henny?," Frye asked Smith during the podcast.

"No," Smith quickly replied.

"See?," Frye said with a laugh. "Everybody thinks you drink Hennessy."

"I know," Smith said in confusion. "It's like … "

"You're not a Henny guy?," Frye asked, just to be sure.

"(Not) at all," Smith replied. "It's like the unwritten rule of… "

"Of being a pro?," Fryed asked.

"No, not being a pro," Smith replied. "But like, just black people, I think. They associate Hennessy with black people for whatever reason."

"Because black people drink Hennessy," Jefferson chimed in to note. "Do you remember when Black History Month was sponsored by Hennessy? That was so disrespectful."

"It's gonna be Hennessy and Black and Milds next time," Smith joked.

"Let's literally avoid that next time," Jefferson said before the subject changed.
So, now that the information is out, it looks like we can put the "Henny-God" myth to bed. "Swish," as he is known, may choose to enjoy a drink or two on occasion, but it won't be Hennessy in his glass.