Cavs' J.R. Smith reacts to LeBron James, Lakers' thrilling OT loss to Spurs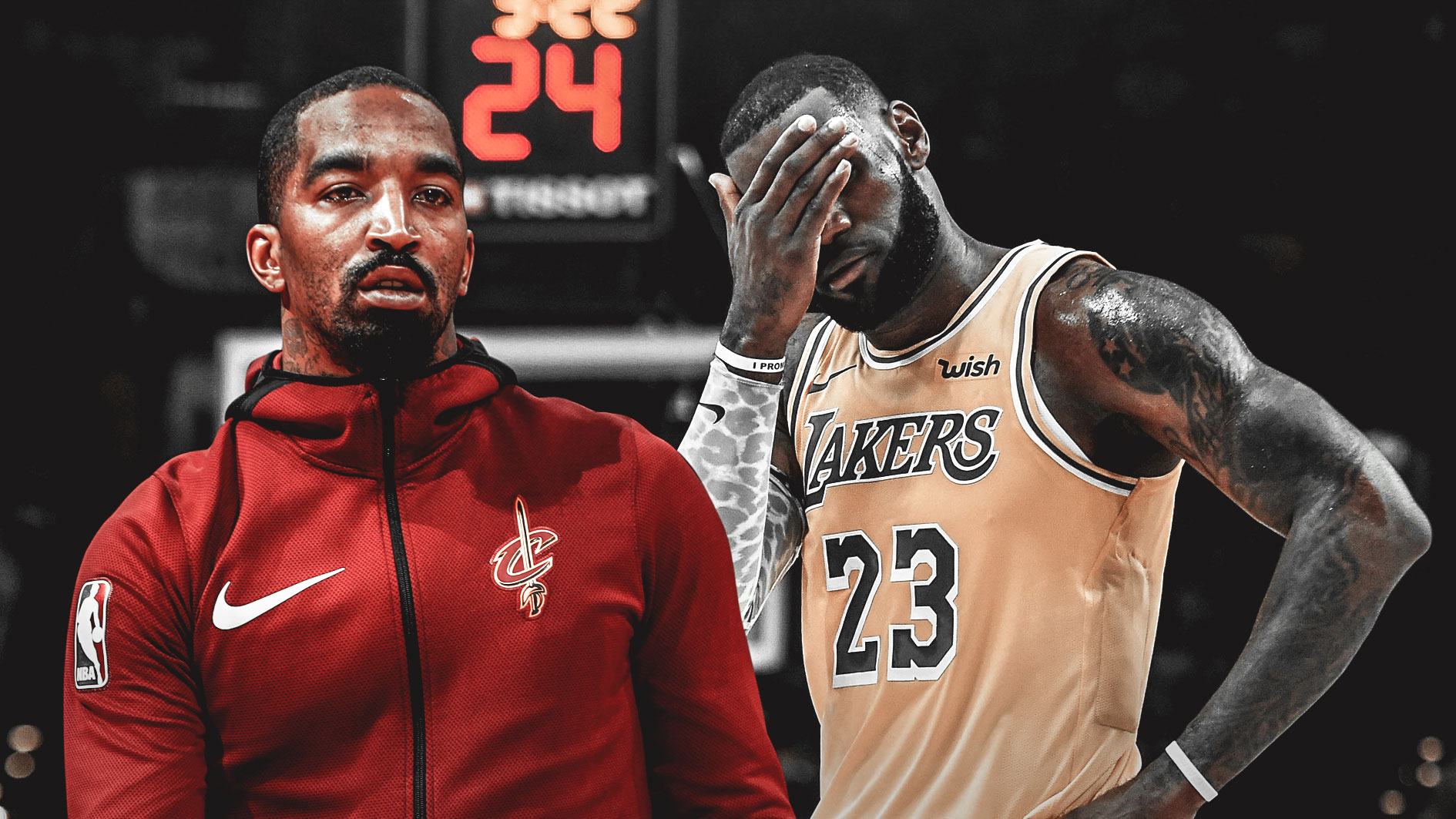 LeBron James and the Los Angeles Lakers welcomed the San Antonio Spurs to Staples Center on Monday night for what proved to be a high-scoring overtime affair. James' former teammate, Cavs shooting guard J.R. Smith, was watching, and he posted a pair of reactions to his Twitter account.
The Lakers were defeated by the narrowest of margins, 143-142, and James ruined an impressive outing by missing two clutch free throws and the potential game-winner at the buzzer in overtime. In 43 minutes of action, the Kid from Akron racked up 32 points on 11-of-25 shooting from the field (2-of-8 from beyond the arc), 14 assists, eight rebounds, one block and one steal.
James tied it on a magisterial 3 with 2.4 seconds left in regulation, and he finished his second Lakers home game with 32 points, 14 assists and eight rebounds.

But the superstar missed two free throws with 12.8 seconds to play before (Patty) Mills coolly put the Spurs ahead. James then missed a step-back 3-pointer at the buzzer, thoroughly deflating Staples Center as the Lakers fell to the first 0-3 start in James' career since his second season with Cleveland in 2004-05.
WOW

— JR Smith (@TheRealJRSmith) October 23, 2018
One of the best early regular season games over ever seen!

— JR Smith (@TheRealJRSmith) October 23, 2018
James and the Lakers are off to a bumpy start this season, but he says they're not discouraged by the 0-3 record and woeful defense that has been played during this early slump.
"It's not" discouraging, James said.

"I know what I got myself into," James added. "It's a process. I get it, and we'll be fine. I didn't come here thinking we were going to be blazing, storming right out of the gate. It's a process, and I understand that."
Smith and James developed a close bond as teammates in Cleveland, and they're still friends to this day. Alongside Kyrie Irving and Kevin Love, they led the Cavs to their first championship in franchise history, ending a 52-year drought in the city.