J.R. Smith passes Kobe Bryant for 12th all-time threes made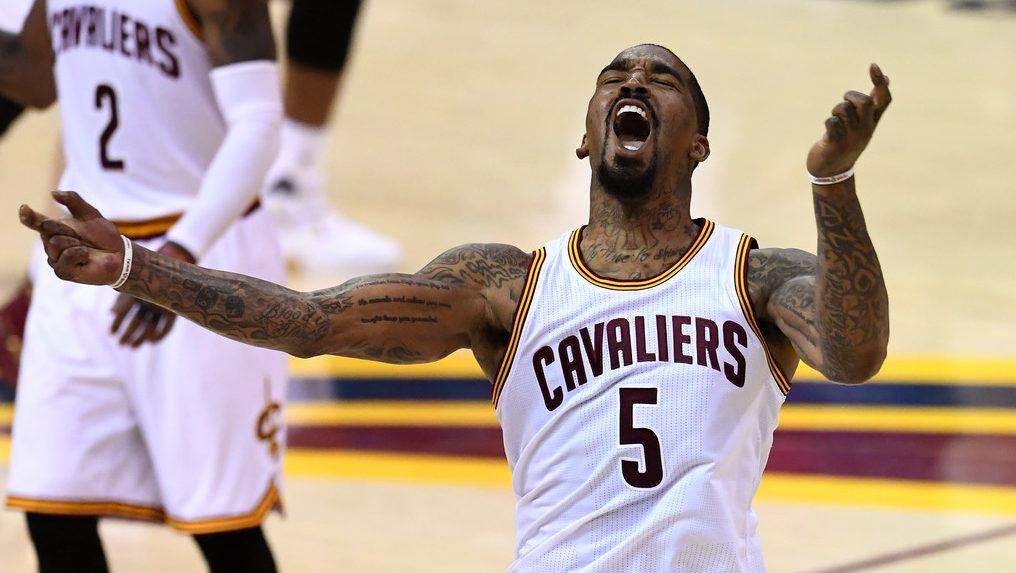 Cleveland Cavaliers JR Smith has a reason to pop a bottle of Hennessy tonight. When Smith nailed a 3-pointer with a little over four minutes left in the second quarter of Saturday's matchup at home against the visiting Philadelphia 76ers, he effectively made history, as that basket allowed him to knock Los Angeles Lakers great Kobe Bryant off the 12th spot of the all-time 3-pointers made list. LeBron James was credited with an assist on that play.
Via Kenny Honaker of Cavs Nation:
#Cavs J.R. Smith (1,828) has passed Kobe Bryant (1,827) for the 12th spot on the NBA's all-time three-point field goals made list.#CavsNation

— Kenny Honaker (@CavsNationKen) December 10, 2017
Smith entered the game with 1,826 career triples, just one shy of tying Bryant's total. Smith got even with Bryant early in the game, when he sank a 27-footer in the first quarter off of an Ante Zizic assist.
Depending on how hot Smith's hands will stay in this game, he could either tie or surpass former Detroit Pistons guard Chauncey Billups for the 11th spot on the list. Billups finished his illustrious career with 1,830 3-pointers made.
Utah Jazz shooting guard Joe Johnson is currently 10th on the list with 1,940 threes, and while Smith won't be able to get there this season, he's got a chance of getting inside the top 10 before he calls it a career.