Jordan Clarkson is first reserve in Cavs history to score 40+ points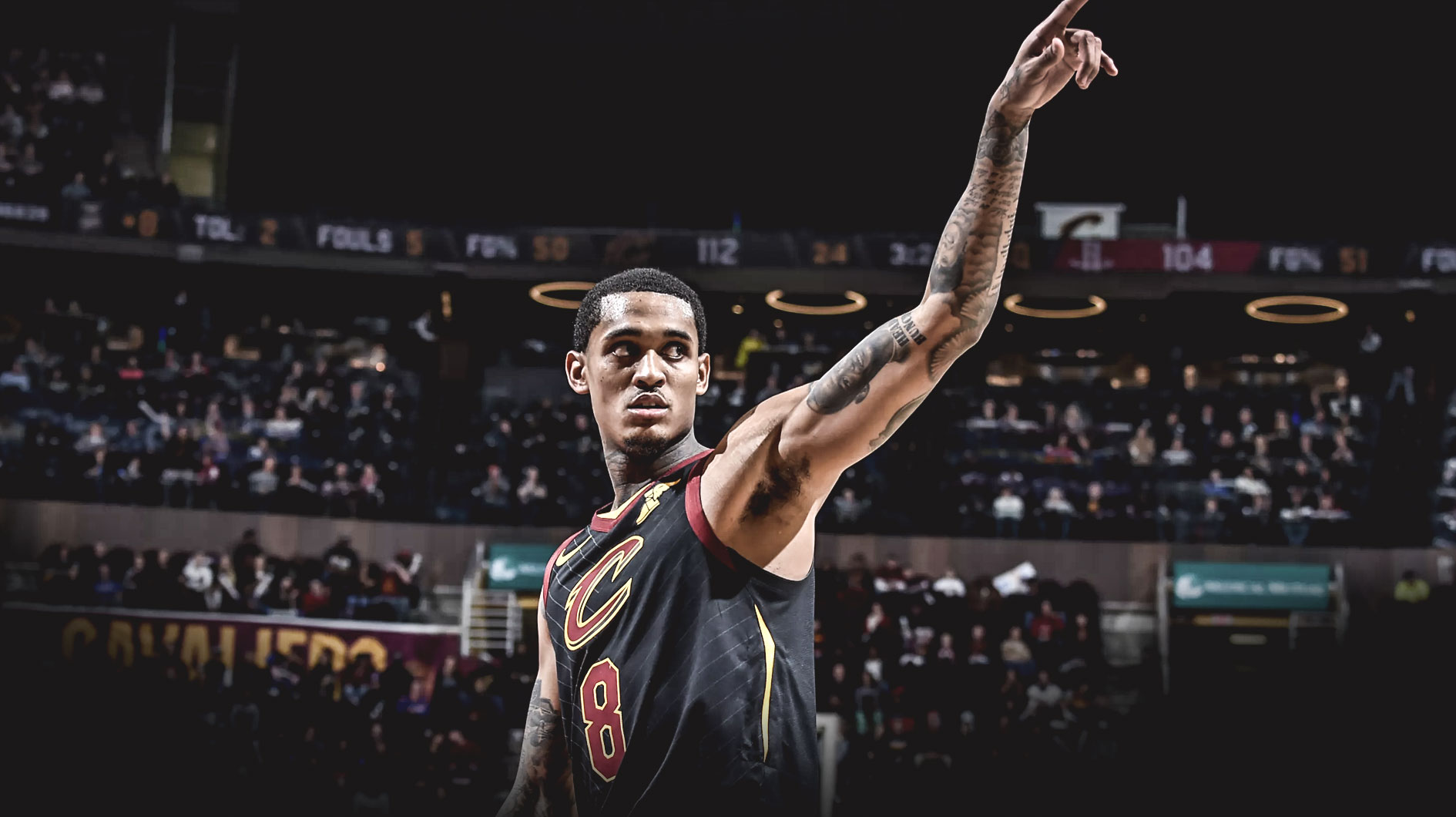 A triple-overtime thriller between the Brooklyn Nets and Cleveland Cavaliers on Wednesday night featured some incredible performances. One of the standout players of the game was Cavs guard Jordan Clarkson:
Jordan Clarkson is the first player in @cavs history to score at least 40 points in a game coming off the bench. Clarkson is also just the third bench player in the last 35 seasons to record at least 40 points, five rebounds, and five assists in a game.

— Justin Kubatko (@jkubatko) February 14, 2019
The big night was a scoring high for Clarkson. He went on to finish the game with 42 points, eight rebounds, five assists, one steal, and one block. Clarkson even shot an impressive 41.2 percent from deep, going 7-for-17. While this was no doubt a night for the books for him, the 26-year-old is no stranger to scoring, as this was the 18th game this season he has scored 20 or more points.
After three full seasons with the Los Angeles Lakers, he was traded in the middle of last season to the Cleveland Cavaliers. Although it didn't work out immediately, he is showing out this season and putting up some of his best numbers. Coming off the bench for 27.1 minutes per night, Clarkson is averaging 17.2 points, 3.5 rebounds, 2.4 assists, 1.9 3-pointers, and 0.7 steals. He is the team's leading scorer so far this season.
It seems it may have taken him some time, but Jordan Clarkson is finally settling into a role with his new team and finding a way to contribute night in and night out. He may not have the most well-rounded game, but the guy can score, and the Cavs need as much of that as they can get their hands on.