Cavs' Jordan Clarkson doesn't hold back when discussing Nipsey Hussle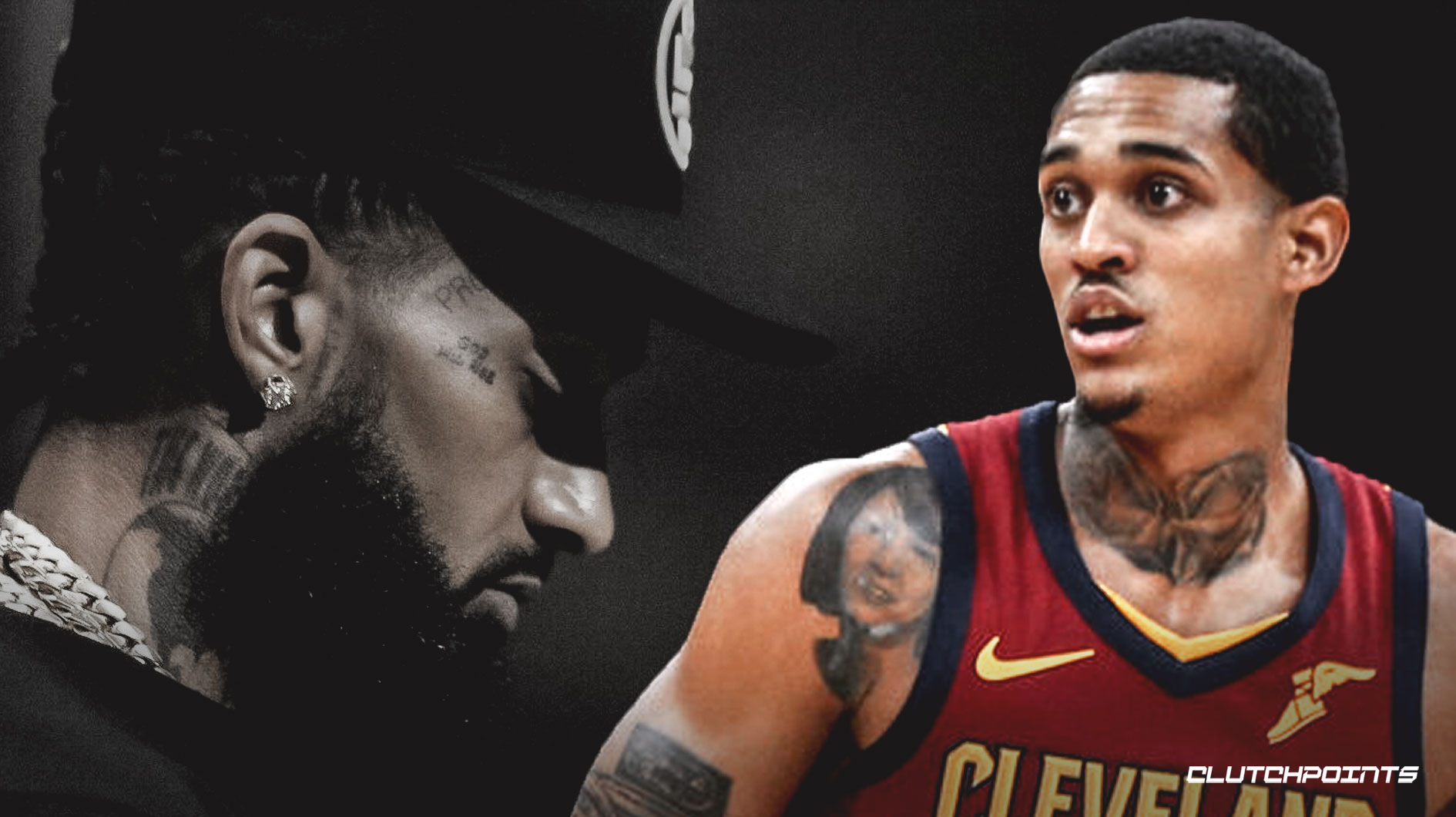 Cleveland Cavaliers guard Jordan Clarkson was one of the many NBA players who were shocked after knowing that Grammy-nominated rapper Nipsey Hussle was gunned down.
In an interview with Chris Fedor of Cleveland.com, Clarkson was saddened by the incident and added that Nipsey was like a family member to him.
"We was on a bus and kind of all talking and stuff like that. It's crazy. I was like, 'Man, it felt like somebody took my family member from me.' That's what it felt like. This is a whole thing, man. It's just embarrassing to us. It's just crazy, man. Crazy stuff."
Nipsey Hussle and two others were shot by an unidentified assailant near the rapper's clothing store in Los Angeles. Nipsey was pronounced dead after being taken to a nearby hospital.
Hussle spent 10-plus years in the music industry, producing several mixtapes and working with prominent rappers like Drake and Kendrick Lamar. He's also an advocate of anti-gang violence and was part of a team of artists and entrepreneurs who developed Destination Crenshaw, an open-air museum devoted to honoring accomplishments of African Americans.
Although Clarkson only met Nipsey Hussle a few times, he considers the rapper's death as a great loss.
"He's so important to the culture and it's detrimental in terms of that. In terms of everything, you have a black man that's doing good for himself no matter his past or whatever he had done. In his own neighborhood, started his own business, had his own thing going and he gets shot on a Sunday. It's almost embarrassing to our culture and to us as people that we would do something like that.

"It does hurt because I feel like he has touched all of us in many ways. Then even people bringing their phones out and recording him while he's on the ground and stuff like that, it's a lot. We just have to change as people to be honest with you. I don't see no other races doing that. We definitely have to change as people. We just need to look in the mirror."
Jordan Clarkson also considers Nipsey "the 2pac of our generation" because of his impact on social issues, particularly gun and gang-related violence.
"He was a real dude. He always kept it honest. Even when he started his stuff to everything, he kept it real. Went back to his neighborhood and opened businesses and doing stuff for the community. That's why everybody feels like this. Man, took a good one away from everybody and from the culture, period."