Cavs jersey lineup for NBA Finals vs. Warriors out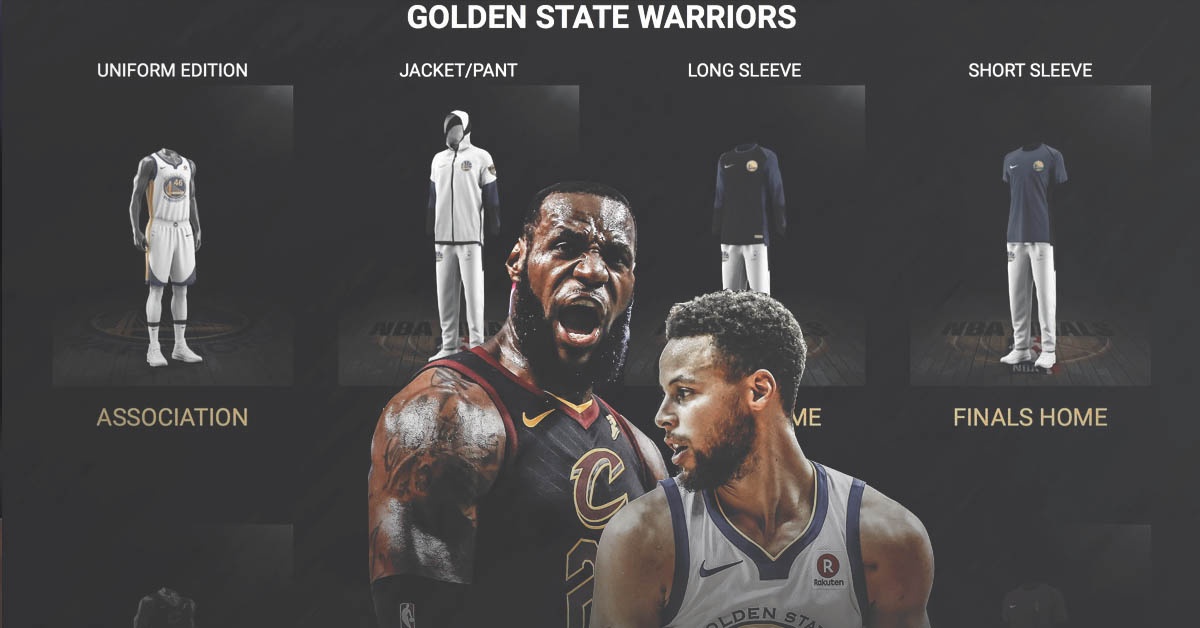 The jersey line up for competing teams in this year's NBA Finals has been revealed.
As posted by ClutchPoints' Tomer Azarly, below is a thread of the jerseys to be worn by the Cleveland Cavaliers and the Golden State Warriors, from Game 1 all the way up to Game 7.
Quick thread of the jerseys/warm ups that will be worn by the Cleveland Cavaliers and Golden State Warriors in the 2018 NBA Finals. #Cavs #Warriors #NBA #NBAFinals

— Tomer Azarly (@TomerAzarly) May 30, 2018
Cleveland Cavaliers @ Golden State Warriors Game 1 Jerseys/Warm-ups #Cavs #Warriors #NBA #NBAFinals pic.twitter.com/DXd26b10E0

— Tomer Azarly (@TomerAzarly) May 30, 2018
As observed, the Cavaliers will be alternating between their white and black jerseys. The Warriors will do the same as well. Cleveland will be wearing their Statement black jerseys in Games 1, 3, 4, 5, and 6 while wearing their their Association white jerseys in Games 2 and 7.
This year's Finals will certainly be worth watching, as it will feature the defending champion Warriors — who are looking to claim their third title in four years. They have quickly forged their way in the history books as one of the best teams ever assembled. This will be their second finals with Kevin Durant on their team — a former MVP, a lethal weapon on both ends.
The Cavaliers, on the other hand, look to even up their NBA Finals series record against the Dubs. At face value, their chances look slim. They will be trekking the finals without Kyrie Irving — a critical part of their championship run two years ago. But they still have LeBron James and Kevin Love, along with several newcomers that have steadily proven their worth.
Will the Warriors repeat? Or will the Cavaliers reign as champs once again?
Game 1 will be on Thursday, May 31, 9pm ET at Oakland.