Jerry West welcomes John Beilein to the NBA — 'Are you f***ing crazy?'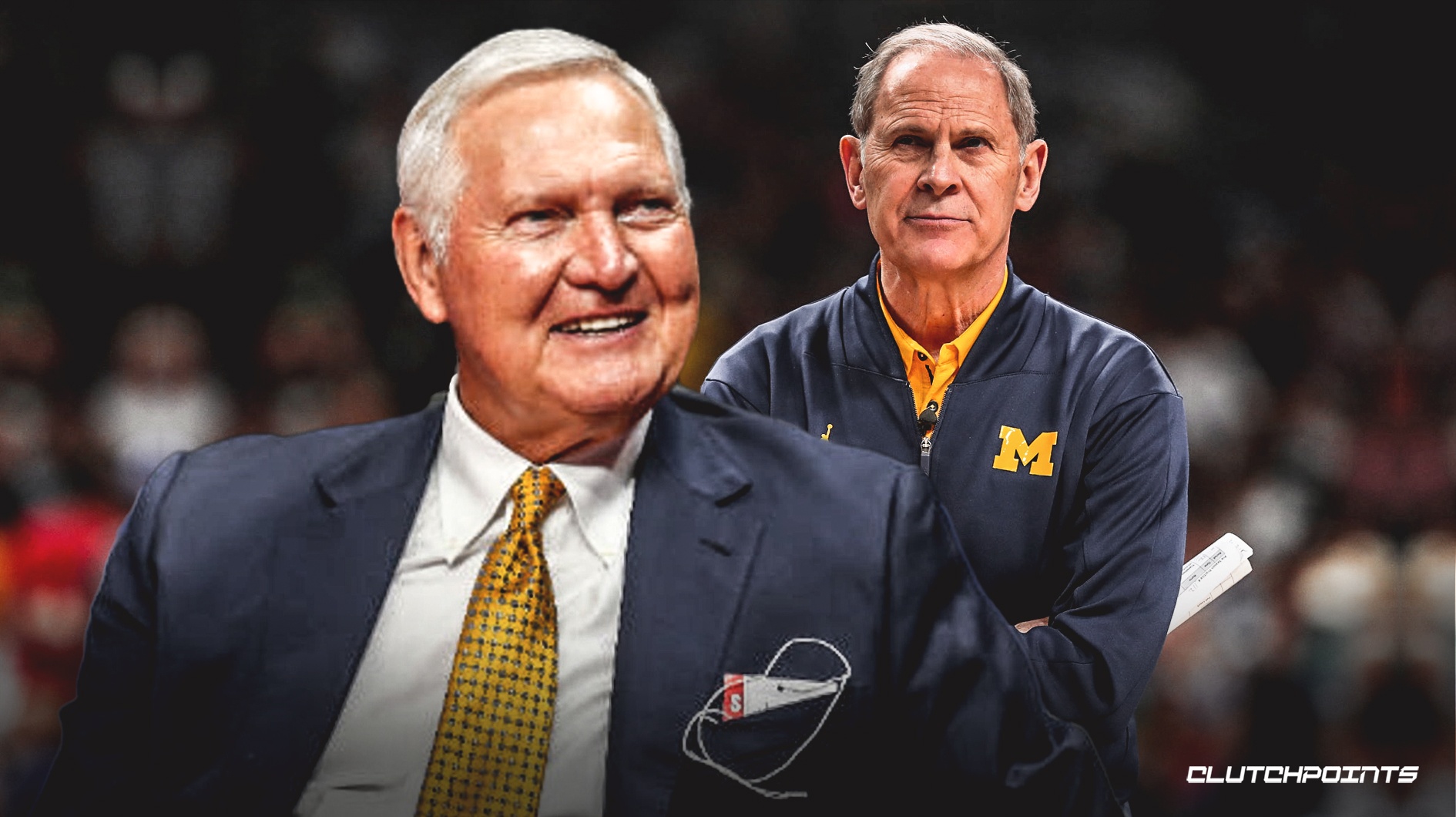 NBA legend Jerry West and newly-appointed Cavs head coach John Beilein shared a unique moment during Thursday's draft combine sessions.
West, who is currently serving as an executive with the Los Angeles Clippers, was happy to hear that Beilein landed the job in Cleveland. However, West was also a bit surprised to hear that Beilein was leaving his post at the University of Michigan after 12 successful seasons:
Joe Vardon of cleveland.com documented the cordial meeting between West and Beilein at the combine. The two shared a handshake and a laugh:
There's that warm handshake, sure, but then they grasped the other's elbow with their free hand.

And then West said to Beilein: "Are you fucking crazy?"

"Then he said, 'No, I know what you did, it was a great move,'" Beilein said of West. "He was joking at first."
West went on to say that Beilein is one of the best coaches in today's game, praising his concepts on the offensive end of the floor:
"I think at this point in his life, he's been one of America's best coaches, and great teachers, has a system that will play, should play very well in the NBA," West told The Athletic. "Moving the ball, passing, emphasizing a lot of cutting — a thinking kind of an offense, where I think you would hope to eliminate a lot of the one-on-one play, make it more of a team kind of concept. Where people touch the ball more.

"I think he'll be a great coach, he's a great person," West said in closing. "Couldn't find a finer person. He's been a helluva coach for a long time."
Beilein is a highly-respected figure in the basketball-loving world. He became the only active collegiate coach to record 20-win seasons at four different levels (junior college, NCAA Division III, NCAA Division II, and NCAA Division I). And furthermore, he is one of only 10 coaches to obtain 700 or more wins in Division I play.
Beilein has served as a head coach for several schools over the years, including Canisius, Richmond, West Virginia and Michigan. With the Wolverines, he became the school's winningest coach, leading the Wolverines to a pair of Big Ten regular-season championships and two Big Ten Tournament titles.
A proven winner, Beilein holds an overall win/loss record of 829-468 in the collegiate ranks. He racked up 20-plus win seasons on 23 occasions and finished with a winning record in 35 seasons, placing him in the top-10 for career victories among active Division I head coaches.
The 2018-19 campaign was not good for the Cavs, as they finished with a 19-63 overall record and failed to reach the playoffs for the first time in four consecutive seasons. Let's see if John Beilein's play-calling can lead the team back to the postseason.