Jeff Green says basketball is secondary after almost 'dying for this game'
Without a doubt, Jeff Green has been a solid addition to the Cleveland Cavaliers lineup. He's an experienced veteran with loads of talent. However, there was a time when the former Georgetown Hoya's career — and possibly his life — was in jeopardy.
In 2011, just before Christmas, Green, then 25 years of age and playing for the Boston Celtics, was faced with a life-changing medical decision. His heart was in trouble. More specifically, his aorta — a primary blood vessel — was weak. In fact, it was paper thin, as ESPN's Baxter Holmes writes in his recent article.
Green, who's heart condition was first detected in a routine preseason physical with Celtics, wondered if he'd ever play again but agreed to have surgery under the care of Dr. Lars Svensson, who is a world-renowned cardiac surgeon at Cleveland Clinic.
"My god," Svensson thinks, catching his breath.

What he sees is this: Green's aorta, the main blood vessel in the body, is paper thin. It is on the verge of rupturing. "I was so grateful that we got to him in time," Svensson says now, "before he had a major disaster."
Thanks to Dr. Svensson and the staff at Cleveland Clinic, Green's surgery was a success, but he still harbors a scar on his chest as a reminder of what could have been. And though he's back on the court now, he's not taking anything for granted.
"To me basketball is secondary," Green told ESPN. "I had to really fight for my life. I almost died over this game."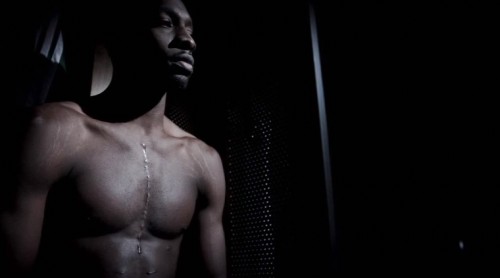 Green's teammates, including LeBron James, now look to his story for inspiration.
"This guy had open-heart surgery a few years ago," James said. "The game was basically taken away from him, and they said it's possible you'll never play the game of basketball again. The fact that he can put on a uniform every day and do the things that he does out on the floor — for him personally, it's the cherry on top."