Jae Crowder's reaction to being benched for Tristan Thompson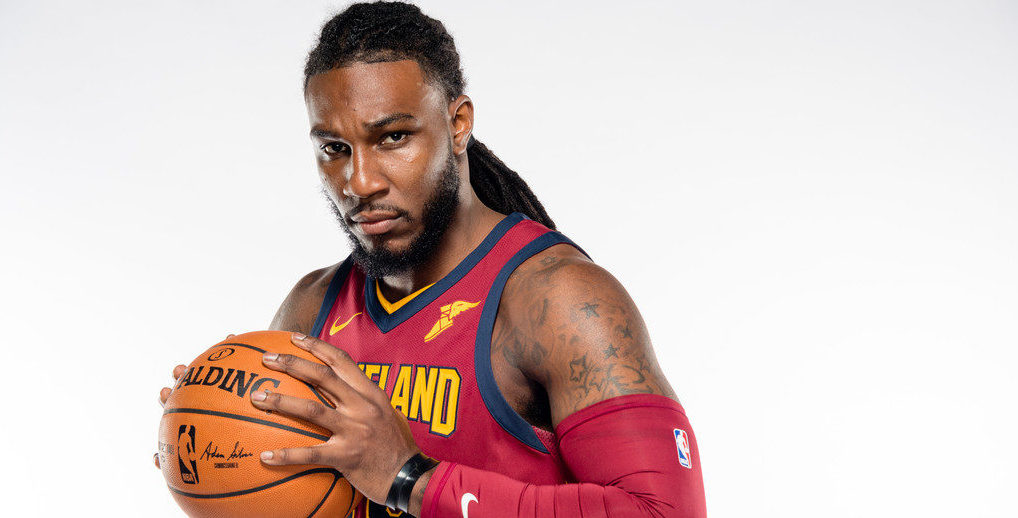 After Tuesday night's 114-102 loss in San Antonio to the Spurs, Cleveland Cavaliers head coach Tyronn Lue finally decided that it was time for a lineup change. It was Cleveland's 10th loss in 13 games, and something needed to be done.
Let's take a look at coach Lue's changes…
First, Lue is sliding Kevin Love to his natural position at power forward. As most Cavs fans know, Love has been playing the center position for quite some time due to team injuries.
Love played well against some of the NBA's top big men, but now he'll be returning to familiar territory. In his 45 games played for the Cavs this season, the former UCLA stand-out has turned in 18.4 points on 45.9 percent shooting from the field (39.9 percent from beyond the arc), 9.4 rebounds, and 1.6 assists.
Lue's decision to move Love to power forward led to Jae Crowder accepting a reserve role. Fox Sports Ohio's Fred McLeod reports that Crowder was a "total pro" about the situation.
Ty says @CJC9BOSS was a total pro about coming off the bench and @Channing_Frye should see more rotation mins..

— Fred McLeod (@CavsFredMcLeod) January 25, 2018
Coach Lue's next executive order was to bring Tristan Thompson back into the starting lineup at center. "Double T," as he's known, missed several games with a calf injury this season, but he's since recovered.
Thompson had been playing as a reserve player with the Cavs, who've struggled on the glass in recent games. Adding his size and rebounding prowess to the starting lineup could be the change that was needed.
"We're going to start @RealTristan13."

Coach Lue discusses the change to the starting lineup: https://t.co/HhXFZhl6GV#AllForOne pic.twitter.com/pE9JiPG4MM

— Cleveland Cavaliers (@cavs) January 25, 2018
In his 26 appearances with the Cavs this season, Thompson has turned in averages of 5.3 points on 58.5 percent shooting from the field and 5.7 rebounds.
"Whatever the team wants me to do," Thompson told McLeod after Thursday's practice session. "That's the guy I've always been."
On back in as a starter @RealTristan13 says "Whatever the team wants me to do..that's the guy I've always been" pic.twitter.com/gsEQSQazzB

— Fred McLeod (@CavsFredMcLeod) January 25, 2018
Only time will tell if these changes will help the Cavs. Their first crack at running this group together comes on Friday night, as they're scheduled to host the Indiana Pacers inside Quicken Loans Arena. Tip-off is set for 7:30 p.m. EST with Fox Sports Ohio and Fox Sports Indiana having live broadcast coverage.