Jae Crowder talks about strategy to defending Ben Simmons so well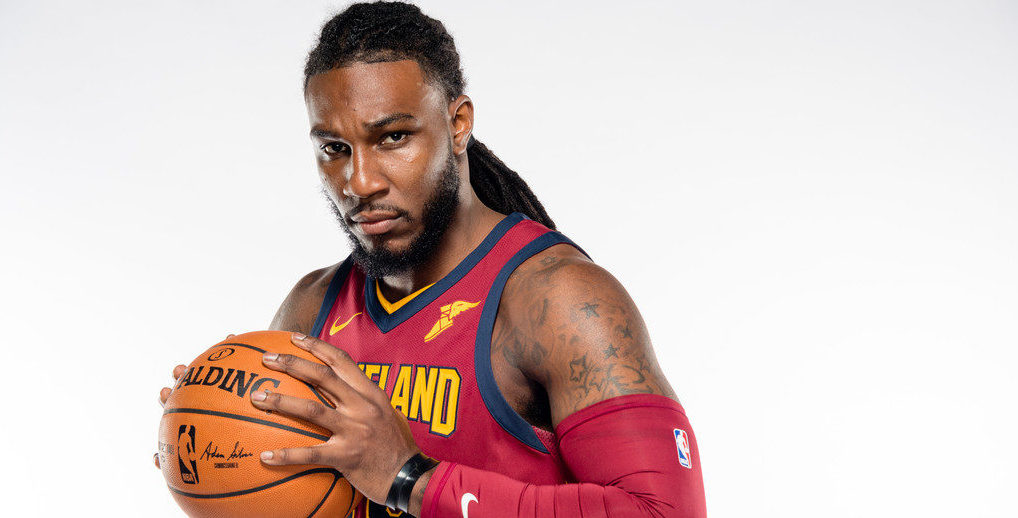 Though he only posted two points and two rebounds in Monday night's 113-91 road win over the Philadelphia 76ers, Cleveland Cavaliers forward Jae Crowder played a crucial role in defending Ben Simmons.
Simmons, an Australian-born phenom who's style of play has been linked to that of LeBron James', scored just 10 points on 5-for-11 shooting, eight rebounds, two assists, and three steals before leaving the game with a sprained right ankle in the fourth quarter.
Cavs head coach Tyronn Lue, now in his third year at the helm, asked Crowder to pressure Simmons as soon as possible, despite the fact that he was 0-for-7 from downtown coming into Monday night's game.
"I wanted to guard him a little differently than how I've been watching other teams guard so far off him and let him get a head of steam and go downhill," Crowder told ESPN's Dave McMenamin after Monday night's game. "I feel pretty good. It was a good challenge."
Through Philadelphia's first 19 games of this season, Simmons has performed quite well. In his 18 appearances for the Sixers, the former No. 1 overall pick in the Draft has recorded averages of 18.1 points on 51 percent shooting from the field, 9.1 rebounds, and 7.4 assists.
Needless to say, Crowder's ability to hold Simmons to 10 points (and two assists) was great for the Cavs. However, Philadelphia's other rising star, Joel Embiid, picked up the slack, scoring 30 points and 11 rebounds.
The Cavs now hold the NBA's longest active winning streak at eight games. They'll have a chance to improve that mark on Tuesday night, when they welcome the Miami Heat to Quicken Loans Arena for a 7:00 p.m. showdown. Fans can catch the game live on Fox Sports Ohio, Fox Sports Heat, and NBA TV.