Jae Crowder says LeBron James' players camp in Santa Barbara started to ease transition after trade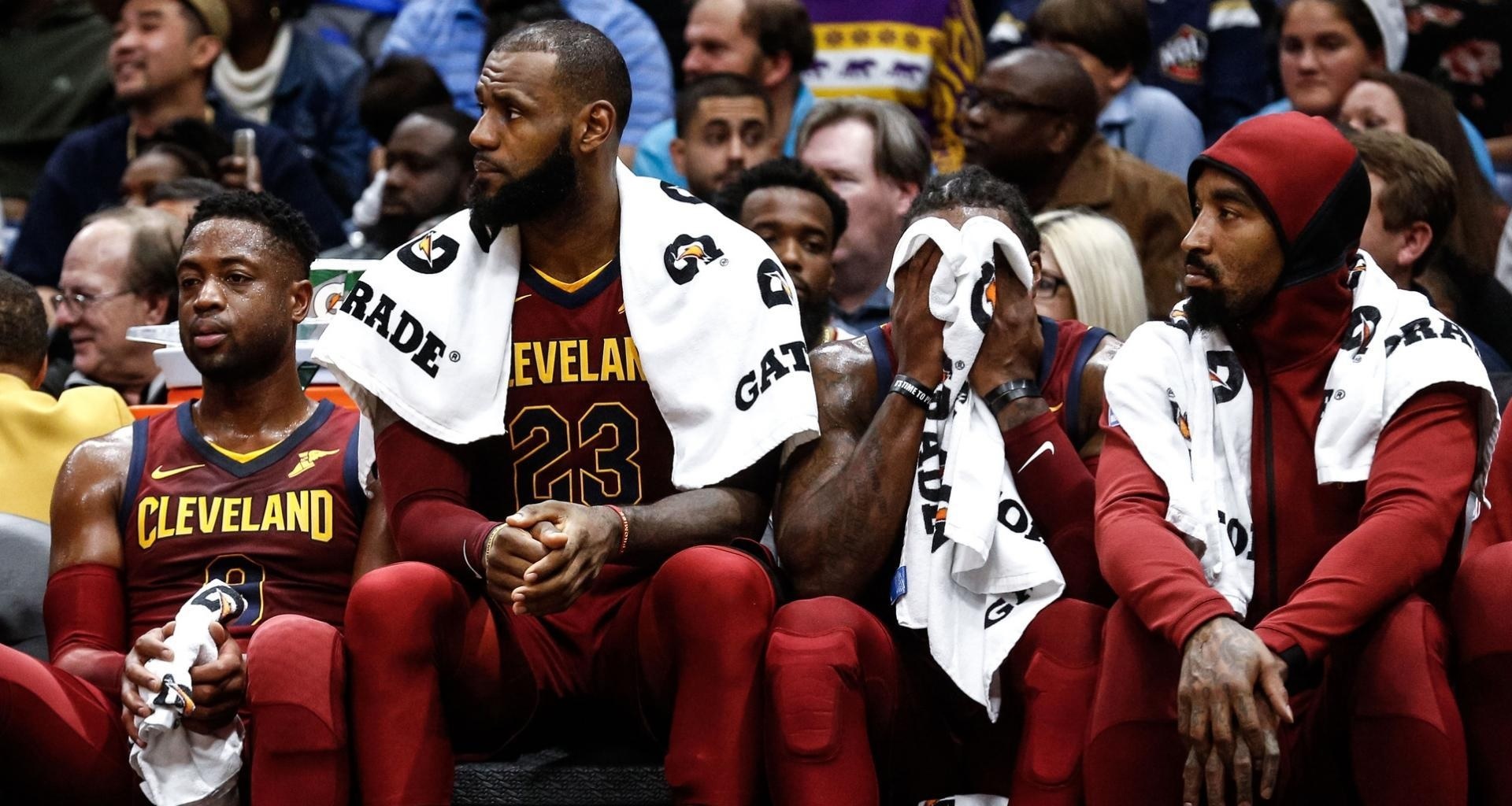 Times were tough for Jae Crowder when he was acquired by the Cleveland Cavaliers in the 2017 offseason. Moving to a new team is always difficult. However, add in the fact that his mother, Helen Thompson, was fighting cancer, then the situation becomes crystal clear. The former Marquette Golden Eagle says bonding with LeBron James and the rest of his new teammates during their pre-season workouts in California was one thing that helped him cope during those dark days.
"That [phone call] wasn't enough obviously," Crowder recently told bostonglobe.com. "When I flew to LA and worked out with the team weeks before training camp, that really, really was special. When we weren't in the gym, we were together. We're going to dinner. We're going to lunch. We were together and that helped build a bond. Everything we do is together. That helps build relationships. He's done a great job of being a leader in that aspect off the court, feeling like one big family."
James, a three-time NBA champion, says he wanted to get Crowder acclimated to the Cavs' play-style right away.
"You try to get integrated right away and it started in Santa Barbara when I had my little minicamp. We needed to see how he can help us be successful and how we can help him adjust. That process has been ongoing since that last week of September."
Though his shot attempts and minutes are down from last season (three fewer shots and six less minutes per game), Crowder has become an important piece of Cleveland's metaphorical puzzle. His defense has always been solid, and now it seems he's becoming more and more comfortable with his new team.
Crowder will return to TD Garden for the first time on Wednesday night, as the Cavs are scheduled to face the Celtics at 8:00 p.m. EST. The former Big East Player of the Year is hoping for a warm welcome.
"[Celtics] fans have cheered for opposing team's players before," Crowder noted. "I feel like they should do the same for me because I gave them a lot. I hope they give me a little cheer because I respect everybody over there, I respect the organization, I respect the fans. I'm appreciative of the opportunity both the fans and the organization provided for myself and my family, so those guys will always be special to me.

"That whole situation will be special to me for the rest of my career."