Jae Crowder returns to Cavs' starting lineup; Channing Frye back in rotation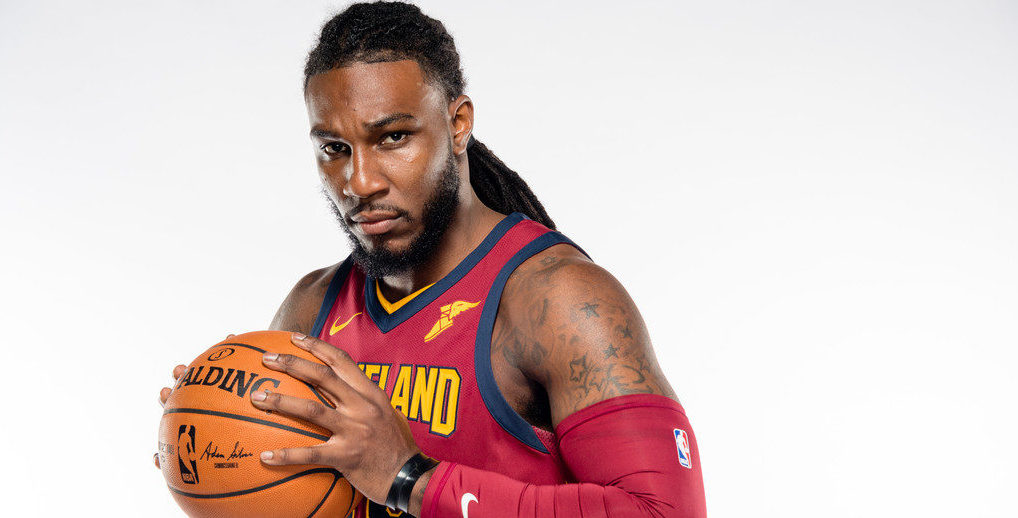 With Tristan Thompson expected to miss up to one month of action due to the calf injury he sustained in Wednesday night's loss to the Indiana Pacers, Cleveland Cavaliers head coach Tyronn Lue has decided to make a few changes with regards to his rotation, inserting Jae Crowder back into the starting lineup and bringing Channing Frye from the far end of the bench to a more prominent role.
Via Joe Vardon of cleveland.com:
"Jae Crowder returns to the starting lineup and Channing Frye is going to get a shot in the rotation, coach Tyronn Lue. It means the Cavs, who have lost four straight and five of six, will play their sixth different starting lineup already this season."
As most Cavs fans know, Crowder, now 27 years of age, was acquired in Cleveland's offseason deal with the Boston Celtics. In his eight appearances with the Cavs this season, the former Marquette Golden Eagle stand-out is averaging 7.5 points on 37.5 percent shooting from the field (28.1 percent from beyond the arc), 3.4 rebounds, and just under one assist (.9) per game.
Like all of the other teams that were interested in Crowder's services, the Cavs valued his defensive prowess. However, with Crowder on the court, the Cavs are allowing opposing sides an average offensive rating of 114.2. Making things worse, Cleveland's defensive rating (111.3) is currently ranked as the worst in the NBA. Needless to say, the Cavs are going to need Crowder to clamp down as a primary defender.
"It's just new for him and as a player when you come to a different team just understanding where you're going to get your shots from and how you're going to get them," Lue told cleveland.com. "Getting rhythm shots and then start off the season and he's starting and then coming off the bench and playing with new guys. Now he's starting again so it's going to take him some time. We know he can make shots so we're not worried about that. Just want him to take shots when they are there."
With all of the new additions to Cleveland's roster during the offseason, Frye, 34, was relegated to an ultra-reserve role. Now, however, the former Arizona Wildcat will be called on to man the painted area (and bomb three-pointers) at an increased rate. So far this season, Frye has turned in averages of 2.9 points on 50 percent shooting from the field (37.5 percent from downtown) and 1.0 rebound per game. If the deep Fryer gets hot, it could be just what the doctor ordered for his team's recent slump.
The Cavs will be back in action on Friday night when they travel to the nation's capital for a matchup with the Washington Wizards. Tip-off is scheduled for 7:00 p.m. EST with ESPN and Fox Sports Ohio having live broadcast coverage.