Cavs news: Jae Crowder on playing against and with LeBron James now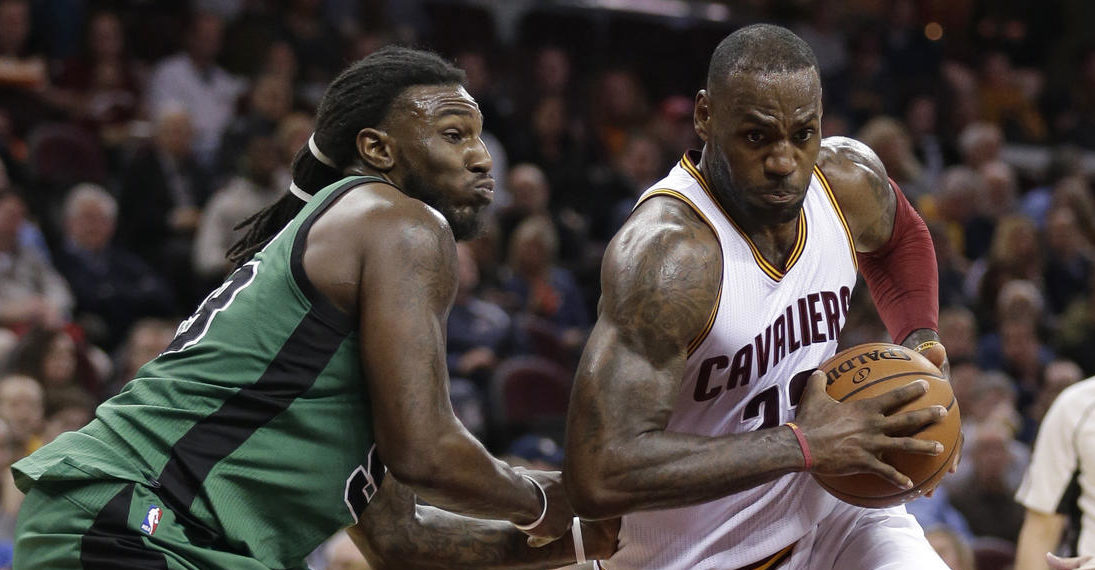 Now that he has officially been traded from the Boston Celtics to the Cleveland Cavaliers, Jae Crowder will have the opportunity to play alongside one of his long-time adversaries in LeBron James.
Over the years, there has certainly been no love lost between the Cavs and Celtics. Most hoops fans will remember the days of Boston's Big Three taking on LeBron and the Cavs in the Eastern Conference Playoffs. There have been a few heated games between these two sides in recent history as well — one in which Crowder took a direct shot to the face from J.R. Smith.
Those days are gone now, and Crowder was officially welcomed to the team today by way of a live introductory press conference. Amid the wide-ranging interview, Crowder, who was joined by newly-appointed Cavs general manager Koby Altman and head coach Tyronn Lue, was asked about playing against and now with LeBron James.
"It's very tough," Crowder said. "He's the best player in the world. I study him. You gotta do your homework or you'll get embarrassed. He's a hell of a player. He's got my respect from the way he approaches the game."

"It'll be very exciting for us to get along and play alongside each other."
Crowder, a 27-year-old forward who can play at the three or four position, played a large role in Boston's recent success. In his 72 games played for the Celtics last season, the former Marquette Golden Eagle turned in some of the best numbers of his career, averaging 13.9 points on a career-high 46 percent shooting from the field, 5.8 rebounds (career-high), 2.2 assists (career-high), and 1.0 steal in 32.4 minutes (career-high) per game.
Though they were rivals in the past, Crowder and James will now look to create a bond of friendship for a common cause. With just over one month remaining until the start of the 2017-18 season, Cavs fans won't have to wait long to see these two on the floor together.