Jae Crowder missed his own tribute video at TD Garden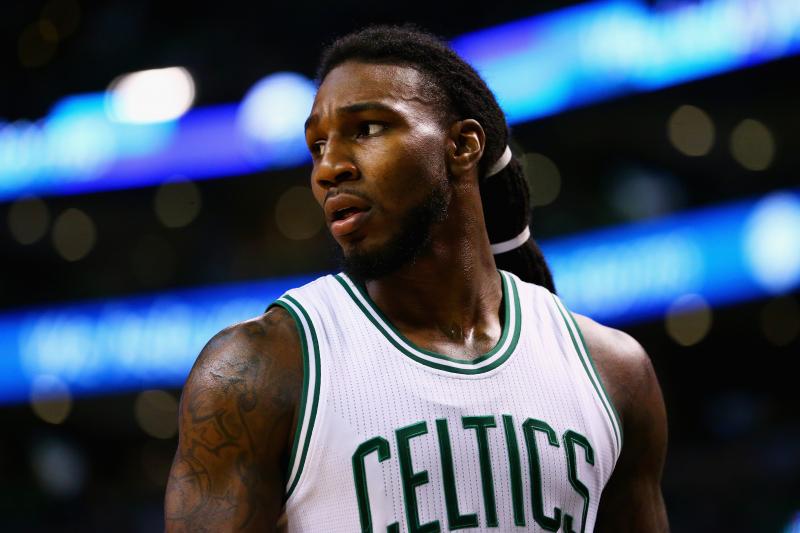 Jae Crowder and Isaiah Thomas returned to TD Garden on Wednesday night for the first time since being traded to the Cleveland Cavaliers in the 2017 offseason. Both players received nice ovations from the crowd, but it sounds like Crowder may have completely missed a tribute video that the Celtics prepared for him.
"I didn't see (the tribute video)," Crowder told MassLive.com's Tom Westerholm after Wednesday night's game. "I didn't see it. … Damn. I'm pissed you just said that."
Crowder's video tribute, which played as the Cavs ran onto the floor, was short. In fact, it was just 15 seconds long.
Crowder, now 27 years of age, turned in just six points on 2-of-12 shooting in the Cavs' 102-88 loss to the Celtics. The former Marquette Golden Eagles stand-out says he would've liked a win.
"Nah, I just wanted to win," Crowder told Westerholm, "I could have played like (expletive) and got the win and been very happy. I ain't into all that other stuff. I just like to win. Never been a stats guy."
During his media availability, Cavs head coach Tyronn Lue hinted that the emotion surrounding the game may have been one reason for Crowder's sub-par outing against his former team.
"I mean, it's an emotional night," Lue said after the game. "Going back to the place where you kind of made your career, you want to play well. It's different. I've been in that position before. You're in a different locker room that you're not accustomed to. "It was great to see the fans here in Boston give him a standing ovation along with Isaiah, so it's just an emotional night for him."
Crowder and the Cavs, losers in four of their last five games, will have another crack at the Celtics in Boston on February 11. Let's see if they put up a better performance.