J.R. Smith will no longer actively be with Cleveland as team tries to work out trade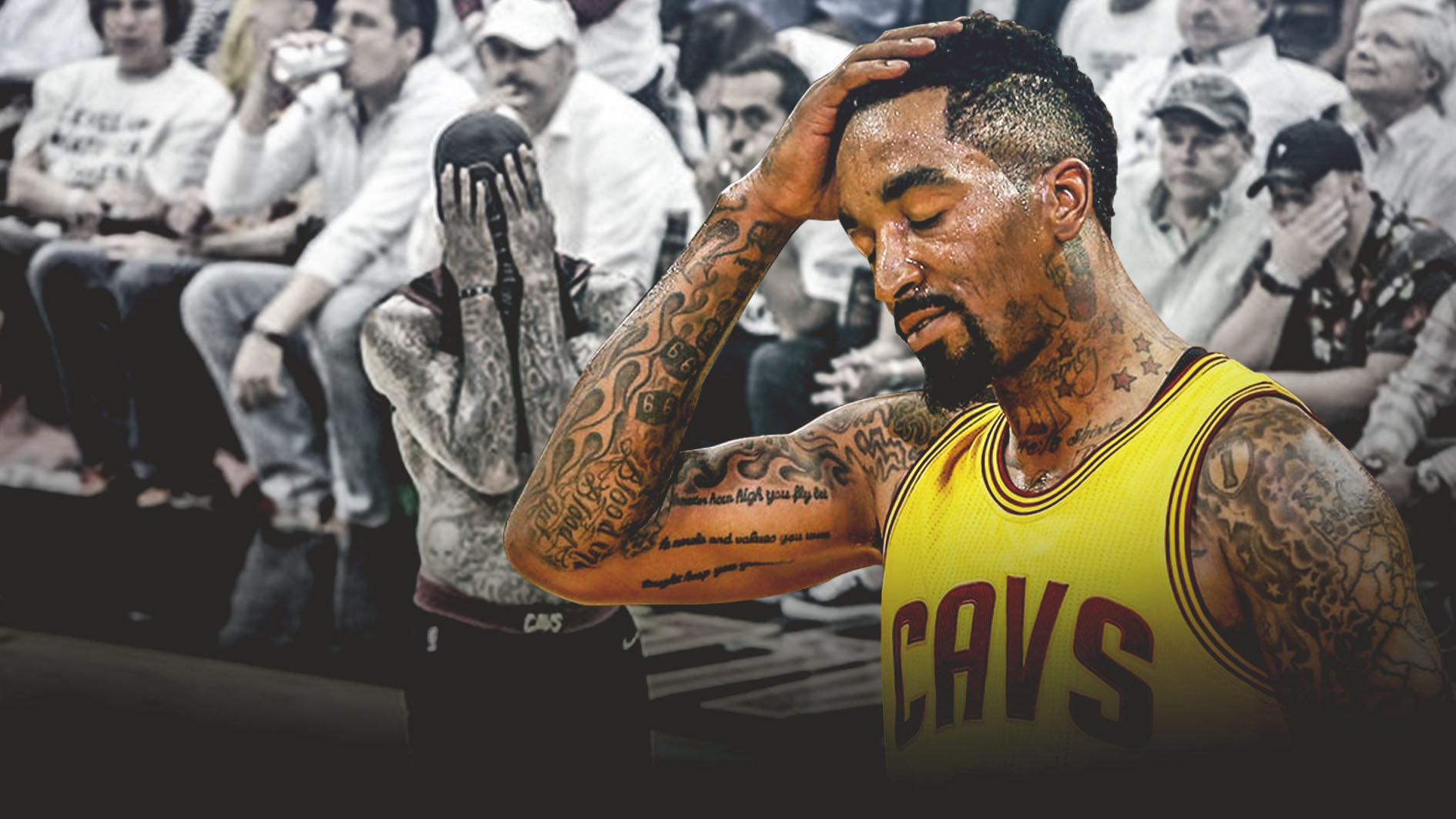 Cavs shooting guard J.R. Smith will no longer be active with the team as the two sides try to work out a trade agreement, according to a report from Joe Vardon of The Athletic.
JR Smith will no longer be actively with the Cavs, a league source tells me. He is working with the team to trade him, and in the meantime will work out on his own

— Joe Vardon (@joevardon) November 20, 2018
According to several reports, Smith, now 33 years of age, has asked the Cavs for a trade on two separate occasions. However, he remains onboard.
In a piece for The Athletic, Jason Lloyd laid out the details of Smith's contract situation, as well as the possibility of a buyout:
Of course, trading Smith is easier said than done because of his contract situation. If Smith, who shares an agent with (LeBron) James in Rich Paul, wanted out so badly, he could give back a few million dollars on his current deal and the Cavs would probably send him on his way. But Smith refuses to negotiate a buyout, so the two sides remain locked in this staring contest.

"I don't want my legacy to be remembered like that in Cleveland," Smith said of a buyout. "I don't think that's fair to the people I see every single day walking around the arena. I don't think that's fair to the trainers or equipment guys. … I just look at it differently than being traded. I don't like the statement of getting bought out."
At the beginning of this season, Cavs management told the fans that the team would be competitive with a playoff mindset. Clearly, that isn't the case now, as Cleveland is currently holding a 2-13 overall record. And, yes, it seems tanking season is in full swing.
Smith's playing time has taken a hit in lieu of his trade requests. He averaged at least 28 minutes per game in each of his four seasons with the Cavs. This season, however, the New Jersey native getting just 20.2 minutes per outing, which is the lowest of his career. Furthermore, he played just four minutes in Cleveland's first three games this year. Since then, his playing time has been spotty, to say the least.
"I don't mind taking a backseat or sitting down," Smith told SI earlier this month. "But at least communicate that to me. To feel like you're going to play one day, and then you just don't play… you can't even look me in my face and tell me? That's disrespectful."
Exactly when (or where) Smith will be dealt is still unknown. A streaky shooter, he could be a fine addition to any team in need of outside scoring. There will likely be several teams interested in his services.
The Cavs will be back in action on Wednesday night, when they'll welcome LeBron James and the Lakers to Quicken Loans Arena. Ti-off is set for 8:00 p.m. EST with ESPN having live broadcast coverage.