J.R. Smith still believes in Paul George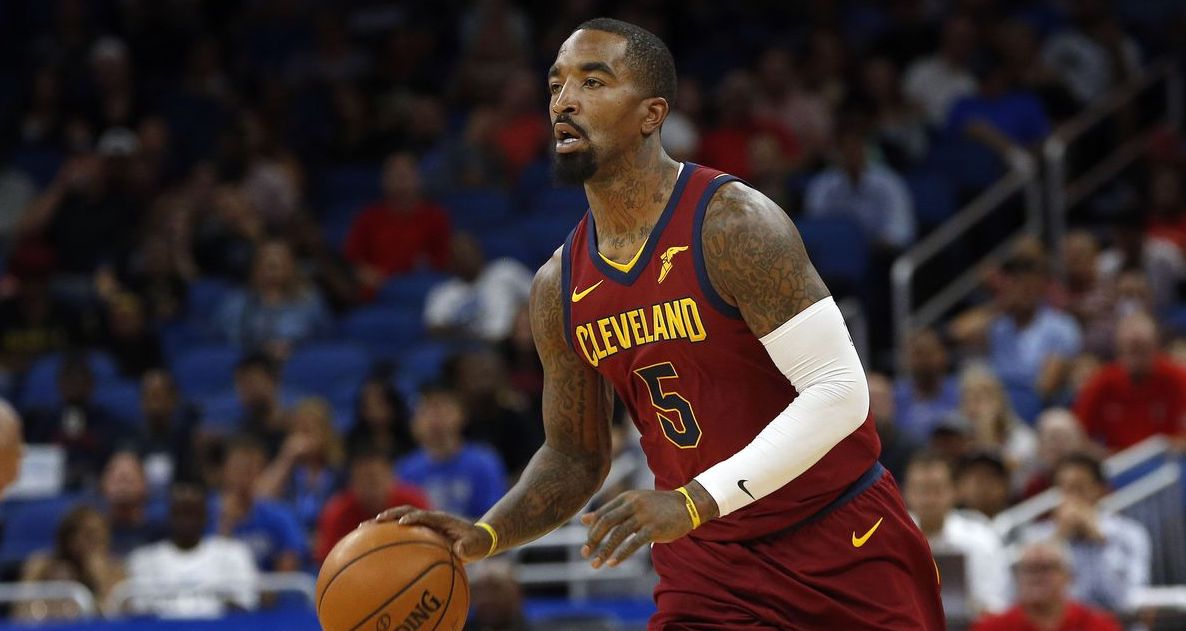 Oklahoma City swingman Paul George returned to Bankers Life Fieldhouse on Wednesday night for the first time since being traded by the Indiana Pacers. During his introduction, as well as each time he touched the ball, the Pacers faithful decided to serenade George with boos — an act Cleveland Cavaliers sharpshooter J.R. Smith decided to respond to on Twitter.
Smith, who recently announced that his wife is pregnant with their fourth child, says he would take George on his team any day.
I'll take #PG y'all tripping

— JR Smith (@TheRealJRSmith) December 14, 2017
It's probably safe to say that most players in the NBA would like to play alongside George — a 27-year-old four-time All Star. In his 25 games played for the Thunder this season, the former No. 10 overall pick in the 2010 Draft has turned in averages of 20.3 points on 41.2 percent shooting from the field (40.4 percent from beyond the arc), 5.6 rebounds, and 3.3 assists.
George didn't have a great performance against his former team on Wednesday night (12 points on 3-of-14 shooting and four turnovers), but the Thunder were able walk away with 100-95 victory. George's steal and late free-throws helped seal the win for Oklahoma City.
As of Thursday morning, the Thunder are carrying a 13-14 overall record, which ranks 4th in the Northwest Division. Some fans of the team are growing a bit anxious, citing chemistry as a potential issue. And sadly, some are even criticizing George's game, which is absolutely ridiculous. Remember, the man is an Olympic gold medalists (2016). Without question, he still has every tool required to be a dominant player.