Cavs news: J.R. Smith shares golfing wisdom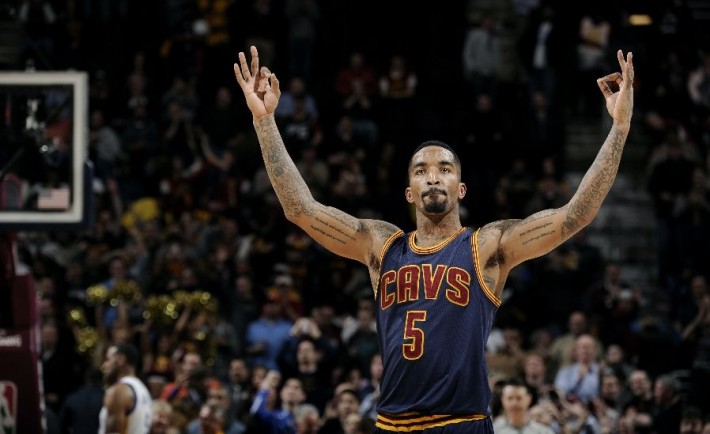 On Wednesday, Cleveland Cavaliers sharpshooter J.R. Smith hit the links with professional golfer Jason Day as he prepared for the PGA's upcoming Bridgestone Invitational event in Akron, Ohio.
Smith, who served as Day's guest caddie for the round, is known for his streaky shooting on the hardwood. However, what hoops fans may not know about the New Jersey native is that he is a great amateur golfer. In fact, "Swish," as he is known, carries a single-digit handicap.
.@TheRealJRSmith got the full inside-the-ropes experience with @JDayGolf at the @WGC_Bridgestone on Wednesday pic.twitter.com/vpNIhBY0w5

— PGA TOUR (@PGATOUR) August 3, 2017
ESPN's Dave McMenamin sat down with Smith and Day after their practice session. Amid the wide-ranging interview, Smith was asked what drew him to the sport of golf.
"ESPN.com: JR, what about the sport of golf speaks to you?"

"Smith: I think, for me, no two shots are the same. You could be on one tee box that's a par-4, 450 yards and be on the next tee box par-4 450 yards — and it's two totally different shots, you're looking at two totally different things. And for me … you never know where my [basketball] shots are gonna come from — whether it's fading out of bounds or transition or spot-up or off the dribble — no two shots are the same, so it makes me focus that much more and want to do it that much better than the last shot."
Drawing similarities between golf and basketball might seem irrational to some, but Smith makes a valid point when he says no two shots are the same. Smith's response also sheds light on his motor — his willpower. When Pipe God is locked in, it seems there's not a defender on Flat Earth who can stop him.