J.R. Smith says there's nothing better than silencing road crowd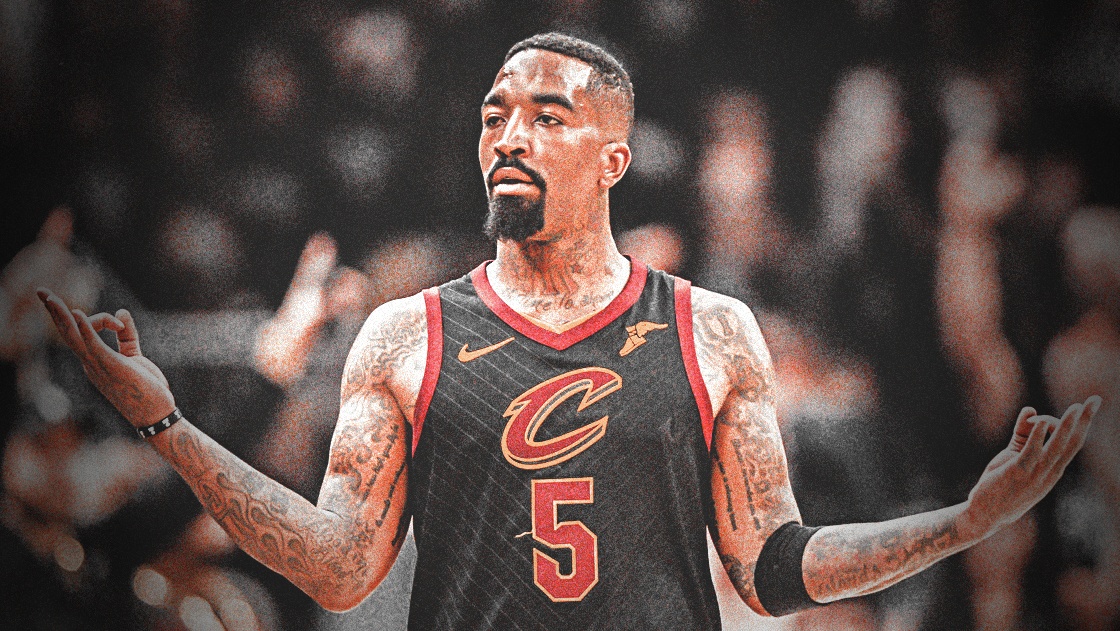 As a result of Monday night's 111-102 victory, the Cleveland Cavaliers and Boston Celtics are now tied at two games apiece in the Eastern Conference Finals. Now, with the series headed to Beantown for Game 5, the Cavs will be looking for a solid performance in a hostile environment.
Following Wednesday morning's shootaround in Boston, Cavs sharpshooter J.R. Smith spoke to members of the media with regards to playing on the road. More specifically, "Swish," as he's came to be known, noted that he enjoys silencing the crowd.
"I've always liked playing on the road in the playoffs more than I like playing at home," Smith told WKYC.com following Wednesday's practice. "Granted, at home, you've got the crowd with you and stuff like that. But there's nothing better than silencing the crowd on the road."
Smith is known for catching fire at the drop of a hat. Opposing sides know they have to stay attached to his hip, lest they pay the price. And when he's hot, his teammates are always looking for him.
In his 33 minutes of action on Monday night, Smith posted nine points on (3-6 from downtown), three assists and three rebounds. Smith made three of his four attempts from beyond the arc in Game 3 — a 116-86 win — scoring 11 points, five rebounds and an overall plus/minus rating of +20.
"We just gotta go in and keep a level head," Smith said of the Cavs' mindset heading into Game 5. "Their crowd is gonna be loud. We just gotta weather the storm early."
.@TheRealJRSmith shares the squad's Game 5 mindset.
MORE FROM JR → https://t.co/hXt2nK3XBK #WhateverItTakes pic.twitter.com/jTPlrvwa54

— Cleveland Cavaliers (@cavs) May 23, 2018
Wednesday night's Game 5 matchup is set to tip inside TD Garden at 8:30 p.m. EST with ESPN having live broadcast coverage. Let's see if the Cavs can keep their momentum rolling.