J.R. Smith says he'll be fined for not covering up Supreme tattoo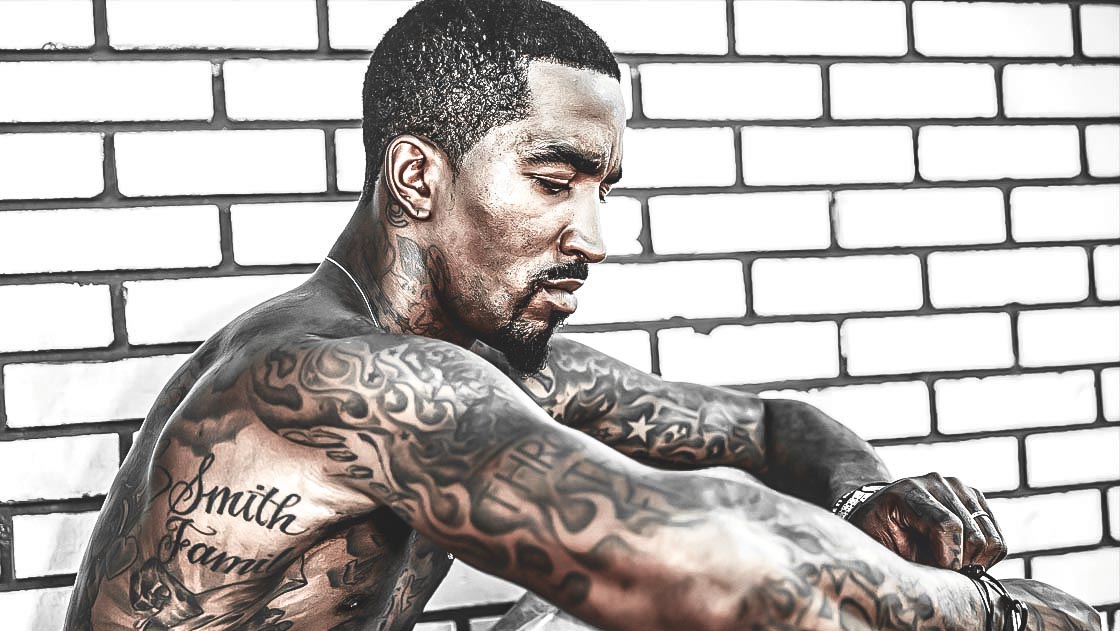 As everyone knows, Cleveland Cavaliers shooting guard J.R. Smith has a large tattoo on his right leg with the word "Supreme." Well, apparently the NBA is not a fan of it.
Smith took to Instagram Saturday afternoon to reveal that the NBA is threatening to fine him if he does not cover the "Supreme" tattoo on his leg during games.
Supreme is an American skateboarding shop and clothing brand which was established in New York City in 1994. Smith became a partner with the brand, saying earlier this summer, "They felt as if I would be a perfect athlete for it. I felt that I would be too. They reached out to my representation and we got the deal done. It's a perfect fit. I love it."
Will Smith take the fine, or will he cover his leg up with some kind of sleeve or sock? You never really know with J.R. is going to do in these type of situations. However, Shams Charania of The Athletic is reporting that Smith plans to have conversations with the league about it.
Sources on @TheAthleticNBA @WatchStadium: NBA informed Cleveland's J.R. Smith he would be fined per game during season for "Supreme" tattoo on his leg, unless it is covered, and Smith plans to have conversations with league about situation.

— Shams Charania (@ShamsCharania) September 29, 2018
J.R. Smith is slated to make $14.7 million in 2018-19 and has $3.9 million guaranteed in 2019-20. The 14-year veteran averaged 8.3 points, 2.9 rebounds and 1.8 assists in 80 games last season, shooting 40.3 percent from the field and 37.5 percent from beyond the arc.
During the Cavs' postseason run, Smith posted 8.7 points and shot only 34.8 percent overall and 36.7 percent from 3. The 32-year-old has been most notably known for his careless error at the conclusion of Game 1 of the NBA Finals against the Golden State Warriors. Smith got the offensive rebound off of a George Hill missed free throw, but dribbled the ball out to the perimeter, clearly not knowing that the game was tied.