Isaiah Thomas tried to force Cavs to play him vs. Kings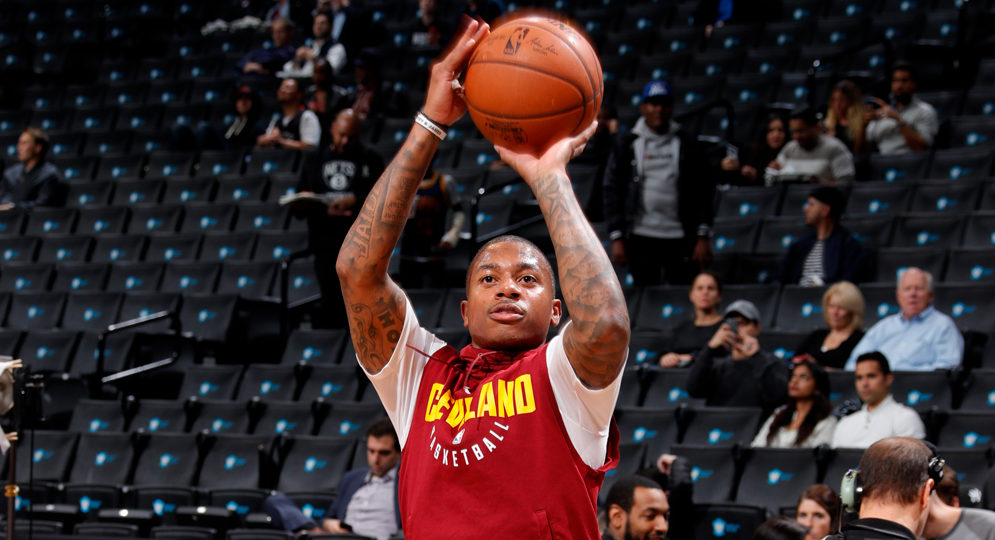 Cleveland Cavaliers point guard Isaiah Thomas is on the path to recovery from a hip injury he sustained in last season's Eastern Conference Playoffs. By most accounts, the former Washington Huskies stand-out is nearing a return, and it sounds like he's itching to play.
According to a report from Joe Vardon of Cleveland.com, Thomas asked the Cavs to let him play in Wednesday night's game in Sacramento against the Kings. Likely being cautious, the team declined his plea.
Isaiah Thomas said he tried to force Cavs to play him on Wednesday and they denied him

— Joe Vardon (@joevardon) December 29, 2017
While he hasn't officially played with his new teammates, Thomas, now 28 years of age, has participated in several practices with no ill effects, including one session with the Canton Charge (Cleveland's G-League affiliate).
When asked about Thomas' status for Saturday's game in Utah against the Jazz, Cavs head coach Tyronn Lue simply said, "I don't know." It sounds like the team is a bit reluctant to bring the crafty ball-handler back in a marquee game scenario, and whether or not he'll be ready in time for Cleveland's highly-anticipated match-up against the Boston Celtics on Jan. 3 remains to be seen.
In his 76 games played for the Boston Celtics last season, Thomas turned in some excellent statistical figures, averaging a career-high 28.9 points on 46 percent shooting from the field (38 percent from beyond the arc), 5.9 assists, and 2.7 rebounds — all while knocking down 91 percent of his free-throws.
There is no doubt Thomas wants to play. In fact, he's often the first one off the Cavs' bench cheering in celebration. Simply put, it will be nice seeing him take the floor again in an actual game setting.