Isaiah Thomas says he's 'tired of being traded'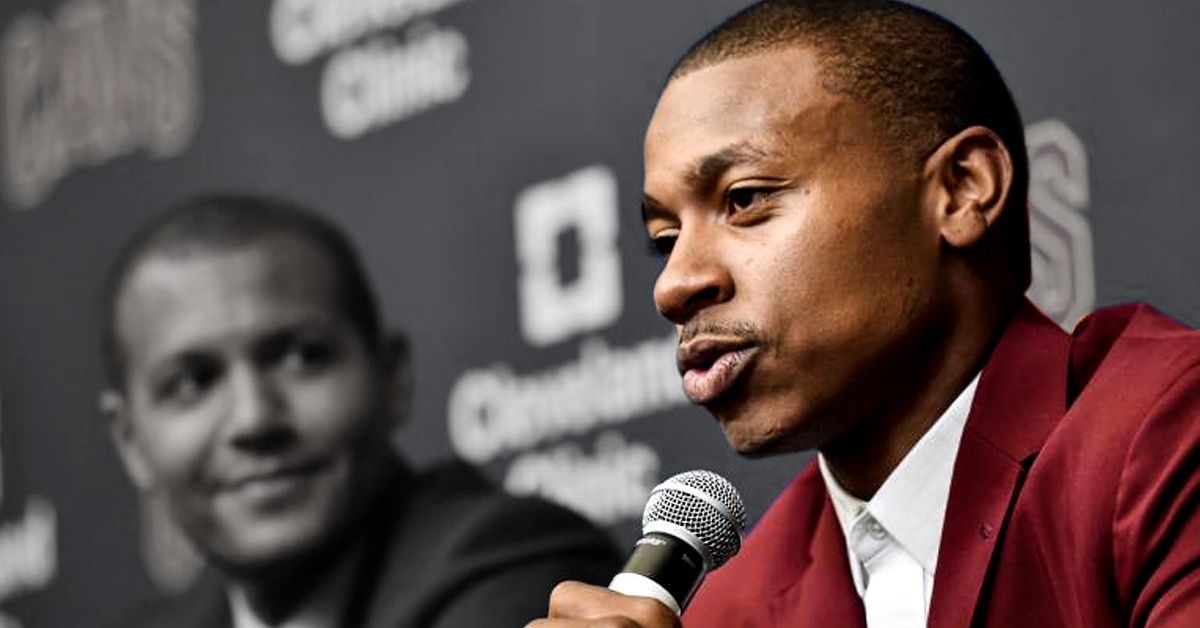 Having already been traded thrice in his career, it is very understandable that Isaiah Thomas is not fond of it and prefers to stay longer with a team. Now that he is once again being included in some trade chatter about potentially being dealt by the Cleveland Cavaliers, the Cavs guard made his thoughts about it recently.
The two-time All-Star made it known that he wants to stay in Cleveland and that he is already "tired" of getting traded throughout his career. He then added, via Cleveland.com, that he just wants to be where he is wanted.
"I'm tired of being traded," Thomas said. "I mean that's not a good thing but I just want to be where I'm wanted. I like it here. It hasn't been as planned but I definitely want to be here. We have a real chance to win an NBA Championship and I want to be a part of that."
Isaiah Thomas said he likes in in Cleveland and wants to stick around: "I want to be where I'm wanted… I'm tired of being traded." #Cavs pic.twitter.com/VEb7AsvnId

— clevelanddotcom Cavs (@PDcavsinsider) February 8, 2018
Thomas' latest comments is definitely a good sign for the Wine and Gold as, despite all the adversities the team is currently facing, he is showing a lot of loyalty to the Cavs. He has not played at the level he was over the past two seasons with the Boston Celtics, but the 5-foot-9 point guard is slowly adjusting to his new teammates' game and the system head coach Tyronn Lue has in place.
With the trade deadline nearing, there's no guarantee that Thomas will remain with the Cavs, but one thing that's certain is if Thomas had it his way, he'll prefer to stick around to prove his worth, and hopefully even win it all this year with them.