Isaiah Thomas says no bad blood between him, Kevin Love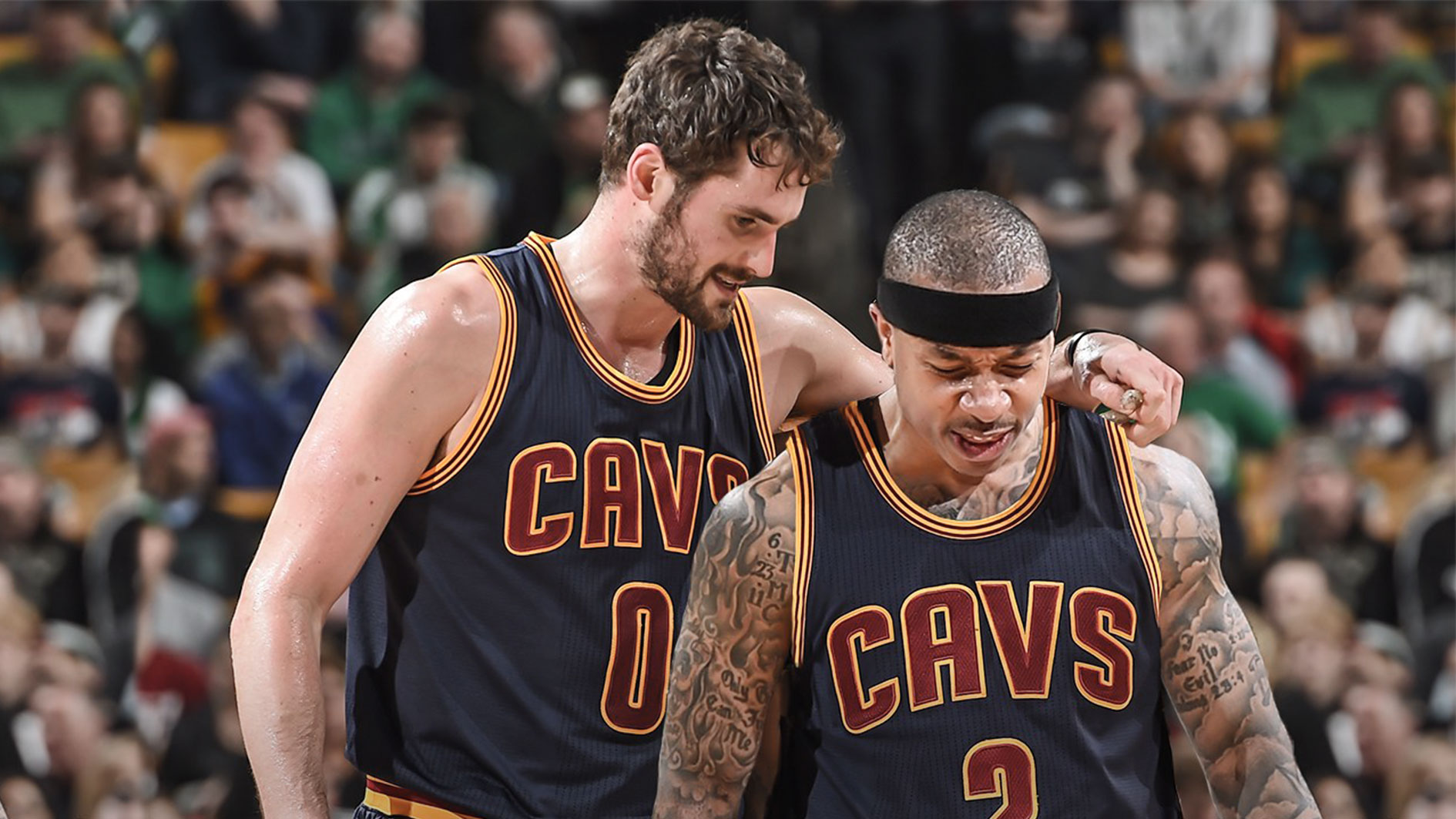 After losing six of their last seven games, Cleveland Cavaliers head coach Tyronn Lue made a starting lineup change by inserting Tristan Thompson for Jae Crowder. Although it is just one game, the Cavaliers came away with a 115-108 win over the Indiana Pacers.
As the Cavaliers look to build upon the win against the Detroit Pistons on Jan. 28, Isaiah Thomas was asked about his role in the recent team meeting and his relationship with Kevin Love according to Tom Withers of Associated Press:
Isaiah Thomas says "there's no bad blood between me and Kevin Love." IT said reports about Monday meeting were blown out of proportion.#Cavs

— Tom Withers (@twithersAP) January 27, 2018
In the meeting, teammates reportedly questioned Love's illness which forced him to miss all but three minutes against the Oklahoma City Thunder and their next practice. After giving up 148 points during the losing stretch, Love is far from the team's two major issues.
While it remains to be seen if the new starting lineup will lead to more wins, the team's age and defense will need to be addressed. Although Cleveland has been linked with DeAndre Jordan and George Hill, it is unclear what they are willing to give up at the February trade deadline.
Since Thomas' return from his hip injury, he is averaging 15.4 points and 3.6 assists in 25.4 minutes. While it will take time for him to get back to where he was prior to the injury, his shot selection (39.0 percent from the field and 27.6 percent from the three-point line) and defense will need to improve if the Cavaliers have any chance of representing the Eastern Conference in the 2018 NBA Finals for the fourth consecutive season.