Isaiah Thomas says return to Boston won't be for revenge, but he might never talk to Danny Ainge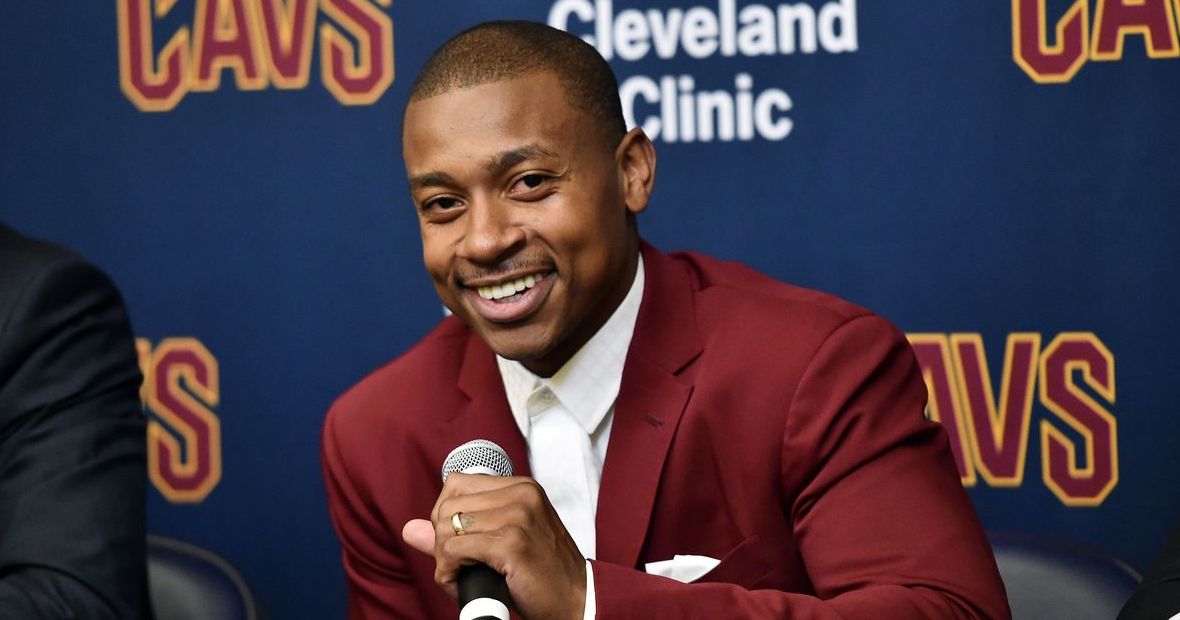 Cleveland Cavaliers star Isaiah Thomas won't be out for blood when his time to return to the TD Garden and play his former team, the Boston Celtics, comes around.
The Cavs' 5-foot-9 dynamo has been traded a couple of times before, first by the Sacramento Kings in 2014 and later by the Phoenix Suns the following year — two instances in which he made it a point to go at those teams with a little something else.
Per Lee Jenkins of Sports Illustrated:
When Sacramento let Thomas walk in 2014, he left town telling himself, "F*** Sacramento. I'm about to kill those dudes." When Phoenix exiled him the following winter, he pledged, "O.K., now they're gonna get it." But there will be no revenge tour this time. "Boston is going to be all love," he vows, with one exception. "I might not ever talk to Danny [Ainge] again. That might not happen. I'll talk to everybody else. But what he did, knowing everything I went through, you don't do that, bro. That's not right. I'm not saying eff you. But every team in this situation comes out a year or two later and says, 'We made a mistake.' That's what they'll say, too."
It's no secret Isaiah Thomas was badly hurt by that last conversation he had with Ainge in the car ride back from his one-year anniversary vacation with his wife Kayla. The Washington native was trying to wrap his head around how the team and city that had embraced him now had used him as a trade asset after leading the franchise in the way he did during his two-and-a-half seasons with the Celtics.
The NBA business was in full display this offseason, with a major shakedown and stars like Kyrie Irving, Paul George, Carmelo Anthony, and Chris Paul now in different places than the franchises they once represented.
Danny Ainge is a businessman first and foremost, and players come and go — but Isaiah Thomas won't be quick to forget his actions, as the city and the team meant more than just business to him, but having found a home that was now stripped from him over the course of the summer.