Isaiah Thomas has requested to not receive a video tribute from the Celtics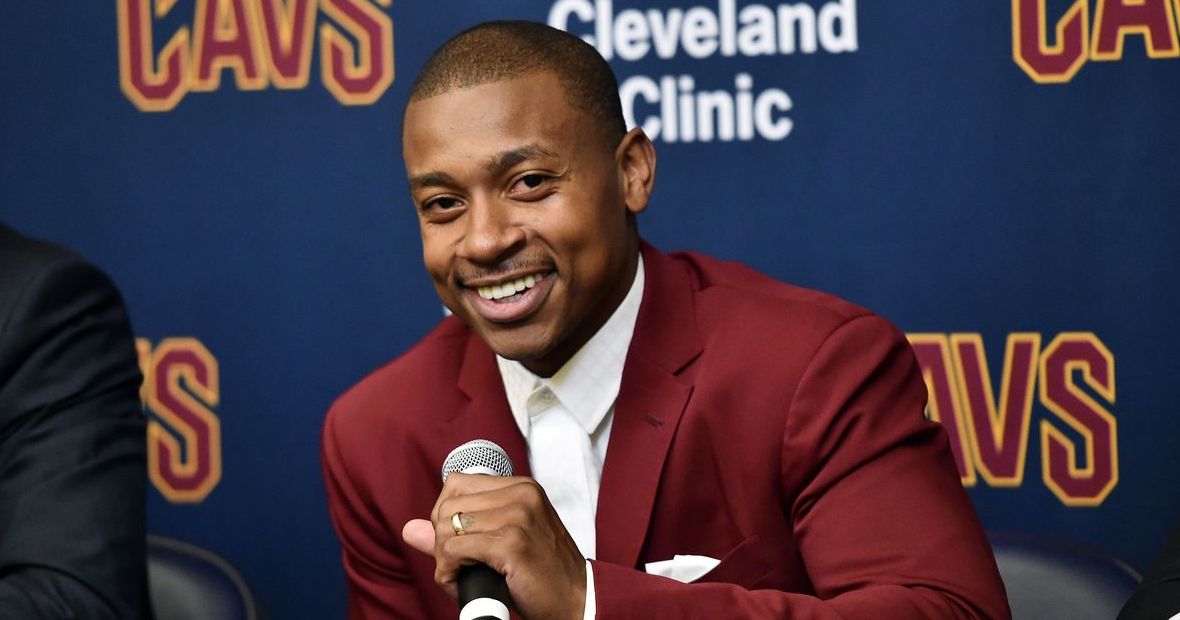 Cleveland Cavaliers point guard Isaiah Thomas will make his long-awaited debut on Tuesday night against the Portland Trail Blazers. The Cavs will then pack up and head to Boston for their Wednesday night match-up with the Boston Celtics inside TD Garden — an arena Thomas knows well.
Thomas, now 28 years of age, was a beloved member of the Celtics organization, but he's already been ruled out for Wednesday night's game in Beantown. When he was traded to the Cavs in the 2017 offseason, many fans of the team were left in disbelief. In fact, some were saddened by the news. Remember, this is a man who led the C's to a No. 1 seed in last season's Eastern Conference playoffs.
According to a report from Jay King of MassLive.com, the Celtics were planning to show a video tribute in honor of Thomas at some point during Wednesday night's game. However, the former Washington Huskies stand-out has requested that it not be presented. King also notes that the Celtics would still like to show their respects in the future.
Isaiah Thomas has requested not to receive a video tribute tomorrow, per Celtics PR. Team plans to give him one in the future.

— Jay King (@ByJayKing) January 2, 2018
Without a doubt, Thomas was a big part of Boston's success last season. In his 76 games played for the Celtics during their 2016-17 campaign, Thomas turned in averages of 28.9 points on .463 shooting from the field (both career-highs), 5.9 assists, and 2.7 rebounds in 33.8 minutes per game — all while sinking .909 percent of his free-throws.
The Cavs and Celtics will meet in Boston again on February 11. Let's see if the video tribute is shown then.