Isaiah Thomas still doubtful to debut against the Celtics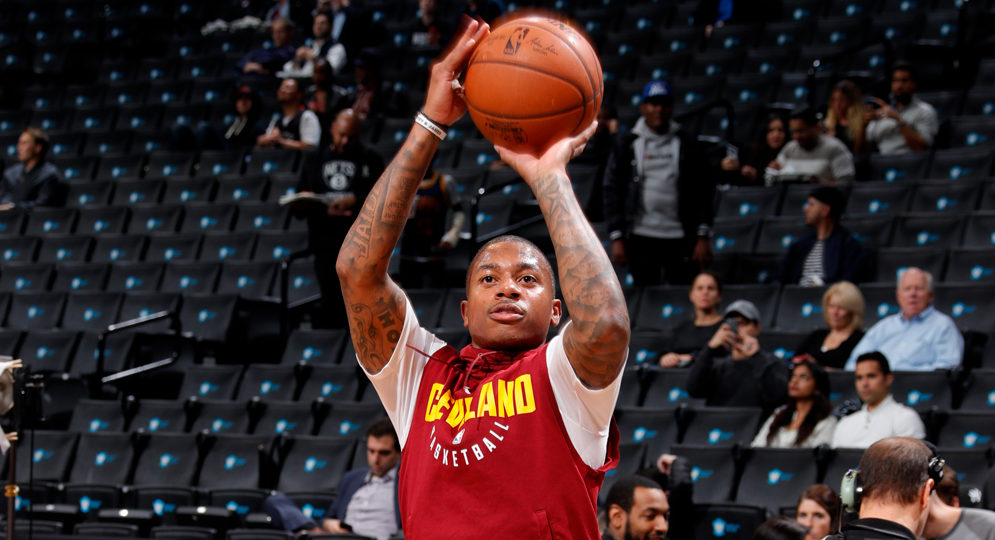 After several reports indicating that Cleveland Cavaliers point guard Isaiah Thomas might be well enough to play in 2017, it's sounding more and more like it isn't to be.
"It sounds like Isaiah Thomas won't play for the Cavaliers in 2017, and there's doubt growing on his availability for his anticipated return to Boston," Joe Vardon of Cleveland.com writes in his recent article.
Some reports stated that Thomas might make his Cavs debut during their current West Coast road trip. However, according to a report from Vardon, Thomas could miss the Cavs' highly-anticipated match-up against the Boston Celtics on January 3.
Thomas, who still has no set timetable, has participated in several team practices with no ill effects, but it sounds like the Cavs are being cautious with regards to his return.
Cavs head coach Tyronn Lue did not hesitate in ruling Thomas out for Wednesday night's game against the Sacramento Kings. When asked about Thomas' status for Saturday's game against the Utah Jazz, coach Lue simply said, "I don't know."
The Cavs are a bit reluctant to bring Thomas back in a marquee game.
"There was reluctance from both the Cavs and Thomas for his first game to be a marquee opponent like the Warriors, which was among the reasons he sat out the Christmas game," Vardon writes. "The Celtics, with Kyrie Irving as the point guard, certainly count as a marquee opponent."
The Cavs will be back in Cleveland on Jan 2 for a match-up against the Portland Trail Blazers. It's hard to say whether or not Thomas will see in-game action by then.
Vardon noted one particular date for fans to keep an eye on.
"Keep in mind this date: Jan. 6. The Cavs play at Orlando that night, and it's also the day Nike chose to release the Thomas version of Kobe Bryant's signature shoe."