Cavs news: Isaiah Thomas on doubters during hip injury situation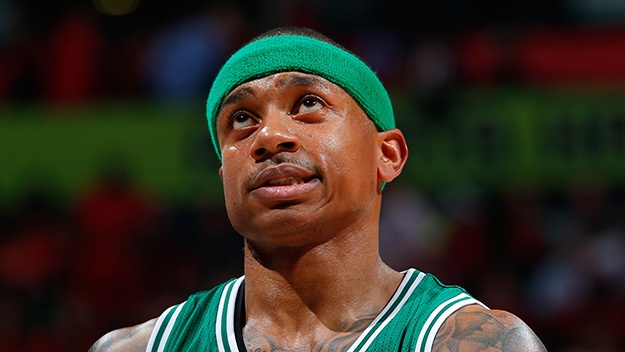 New addition Isaiah Thomas has been no stranger to those doubting the health of his hip and even those who have traced the history of its origins throughout last season.
While friends like Jason Terry and his inner circle have been hell bent assuring he'll bounce back just fine, there's still some doubt up in the air regarding his injury and just how damaging it can be to his career.
Thomas' injury was estimated to take approximately three-to-four months to fully recover, but there are some who still doubt if he'll be able to take it in stride and pick up where he left off last season, as the most dangerous fourth-quarter scoring presence in the league.
"That's just been my story. It's been what I've had to fight with my entire life," he said during Thursday's introductory press conference.
The 5-foot-9 whirling dervish was the very last pick of the 2011 NBA Draft, and started his career as a mere backup, slowly proving to be a key asset for teams until he landed as the legitimate starter of the Boston Celtics.
Whether there was a Napoleon complex that he's carried throughout his playing career or simply a chip on his shoulder that has never left him throughout his six seasons in the league, this could prove to be another chip to add to the list coming into the 2017-18 season.
Proving the naysayers and doubters by getting back to being his 2016-17 self can be the ultimate sense of validation for the diminutive point man in order to continue his scoring assault moving forward.