Isaiah Thomas debuts on television for Law & Order SVU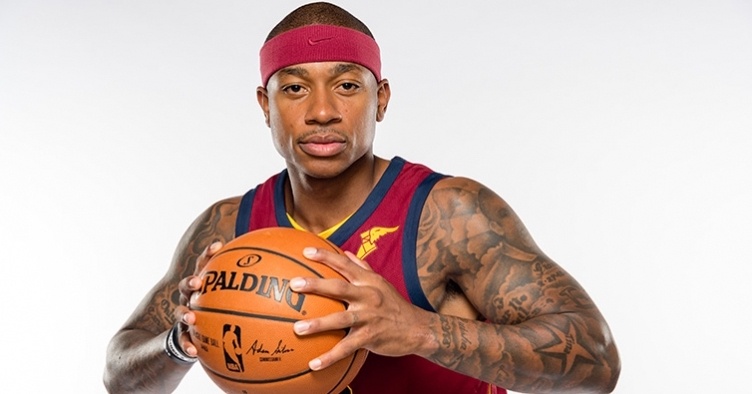 Isaiah Thomas is being sidelined for a long time by a hip injury, giving him a ton of time to entertain extra-curricular activities – like acting for a major network's drama series.
The Cleveland Cavaliers point guard made a cameo appearance on an episode of "Law & Order: Special Victims Unit" on Wednesday, though he likely didn't need to undergo an extensive series of acting workshops or jot down notes at night while Netflixing Daniel Day-Lewis' body of work, as he merely portrayed himself for a grand total of 30 seconds.
Isaiah Thomas on Law & Order SVU speaking at a press conference for a Cleveland Cavaliers fan found 15 years after getting kidnapped >>> pic.twitter.com/0TOSUGTYfD

— Matthew Hays (@matthewghays) October 26, 2017
During the scene, Thomas had to deliver the following lines:
 "Like all of us, I remember the picture of Emma and her Cavaliers jersey. I bring the strength of this family every game that I play. We play and we pray for you. This jersey is to honor your homecoming and remember to always believe."
That won't likely get Thomas at least an Emmy nomination, but that's more exposure than most of us will ever have in front of a national TV audience.
After a spectacular 2016-17 season with the Boston Celtics, Thomas was traded last summer to the Cavs, and while he awaits his green light to finally play, Cavs fans will have to content watching the diminutive guard's highlights on YouTube — and probably on another episode of Law & Order: SVU?