Cavs news: Isaiah Thomas could miss majority of season if injury recovery fails to go smoothly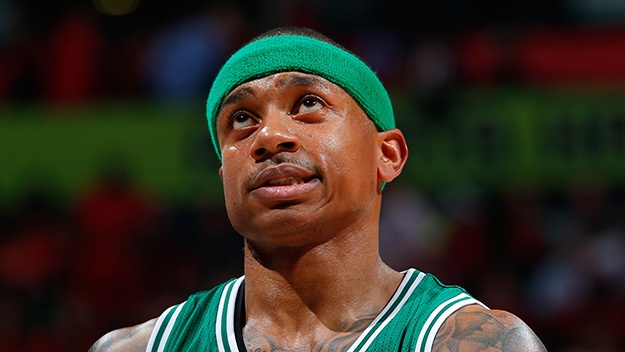 While there's still dispute whether the Cleveland Cavaliers and the Boston Celtics have had talks regarding the health of point guard Isaiah Thomas' hip, one thing is certain — the concern is very, very real.
Hip injuries have a horrendous track record in the NBA, proven to be the center point of torque for a lot of movements, especially for a player that has the ball in his hands and has to shift according to what the defense dictates.
ESPN's Zach Lowe pointed out that Thomas' recovery could cost him the majority of the season, if he does not have a smooth healing and rehabilitation process.
"If recovery from various hip ailments, including a bone bruise, does not proceed smoothly, there is at least a slight chance Thomas would miss most of the 2017-18 season, sources say."
While the Cavs made out with great pieces in Jae Crowder, Ante Zizic, and a top-10 protected first-round pick, Thomas is still very much the centerpiece of the deal and the one meant to replace Kyrie Irving's high-scoring punch at the point guard position.
Even if Derrick Rose proves to be a decent fill-in starter during Thomas' recovery, he's still unable to shoot the three — a key ability in Tyronn Lue's drive-and-kick system.
The immediate success of this Cavs roster is greatly predicated on the 5-foot-9 dynamo's health, one that can easily turn what most people called a "steal" of a trade into one of the biggest mistakes the franchise has made in recent history.