Cavs news: Isaiah Thomas can return to action before the end of the year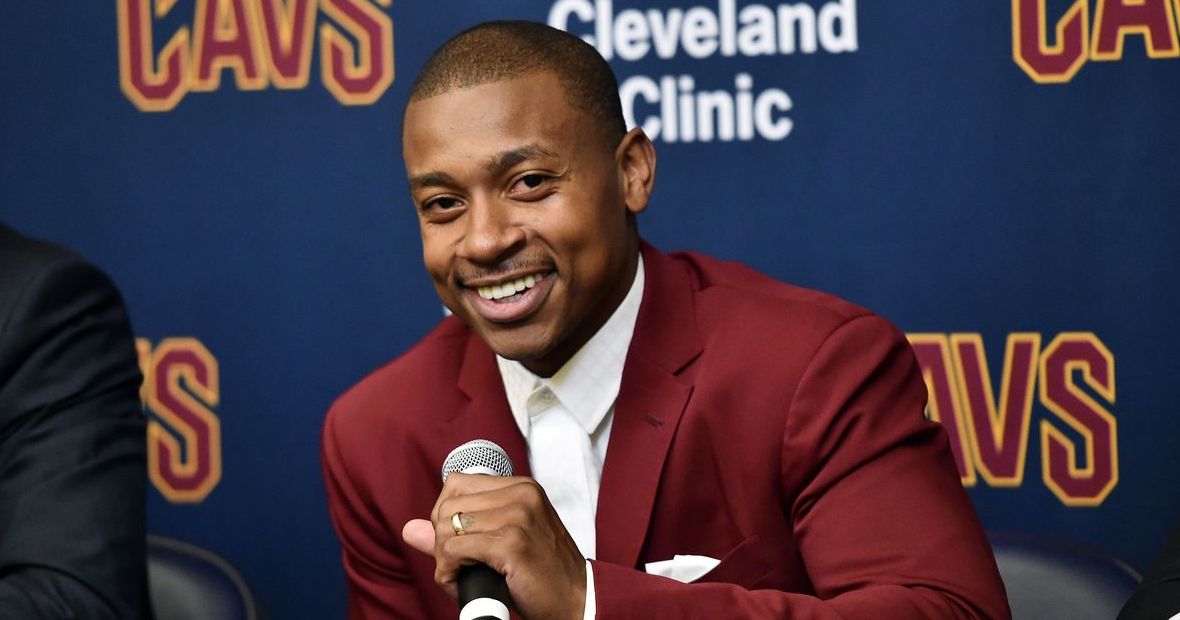 When the Cleveland Cavaliers acquired Isaiah Thomas from the Boston Celtics in a trade earlier this summer, they knew it might be a while before he would be able to play. Thomas, 28, has been dealing with a nagging hip injury, and until today, it was unclear exactly when he might be ready for action.
According to a report from Sam Amico of Fox Sports Ohio and AmicoHoops.net, who was in attendance at the Cavs' annual media day at Cleveland Clinic Courts on Monday, Thomas could be cleared for game-time action sometime around January.
This is great news for the Cavs, as they'll surely be looking for Thomas to play a big role in their game plans on both ends of the floor. In his 76 games played for the Celtics last season, the former Washington Husky stand-out averaged a career-high 28.9 points on 46 percent shooting from the field (career-high), 5.9 assists, 2.7 rebounds, and just under one steal (.9) in 33.8 minutes per contest.
Media day is underway..Ty Lue says Isaiah Thomas timeline of likely January return is "great news" pic.twitter.com/v5uddWYPOs

— Fred McLeod (@CavsFredMcLeod) September 25, 2017
In a separate report, Joe Vardon of cleveland.com stated that Thomas "has made real progress in his three weeks of rehabilitation."
"Thomas has worked with weights and hip mobilization stretches; he's run in the pool and on a weightless treadmill, and is shooting stationary shots on the court with no ill effects," Vardon writes in his article.
Until today, it was uncertain when Thomas might be able to suit up in a wine and gold uniform. Now, with the start of the 2017-18 season approaching fast and training camp under way, it seems his recovery is in full swing.