Isaiah Thomas says he is at '80 percent' condition right now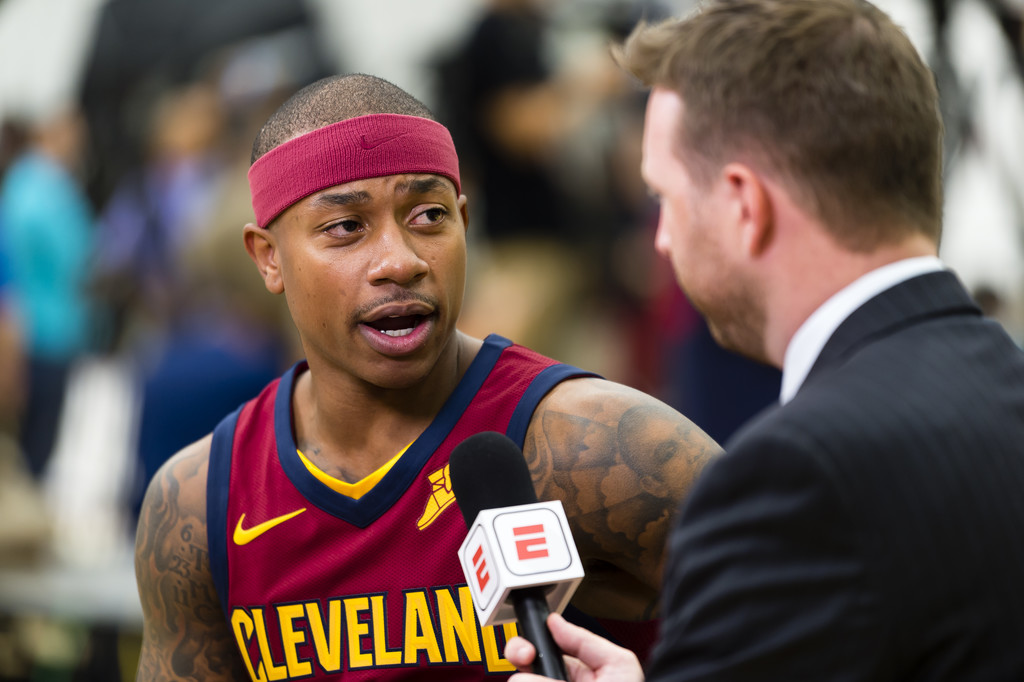 It's only a matter of time before Cleveland Cavaliers star Isaiah Thomas is back to his old MVP self. Thomas finally made his debut for the Cavs Tuesday but said he needs more time to refamiliarize himself with the action.
"Man, 80 (percent), probably," he said when asked where is at right now.

"I'm not in any type of shape. And then on top of where I want to be physically, I'm not as powerful as I want to be and explosive." he admitted.
It took seven a half months and 36 games but Thomas made a good account of himself scoring 17 points in 19 minutes in the Cavs' 127-110 victory.
The 28-year old Thomas is on an indefinite minutes restriction but he said that he will ask the team for more playing time.
"I'm trying to get them to let me play a little more. Especially (because) I played all right the first game that I played, I'm on them about playing a little more because for the most part I feel fine. I'm a little sore, and I expected to be sore and a little stiff, but for the most part, my body feels good."
Isaiah Thomas was involved in a blockbuster trade in the summer where he packed his bags from the Boston Celtics and went to the Cavs in exchange for Kyrie Irving.
Jae Crowder, Ante Zizic, the Brooklyn Nets' unprotected 2018 first-round draft pick, and a 2020 second-round draft pick via the Miami Heat were all involved in the trade.
He averaged 28.9 points, 5.9 assists, and 2.7 rebounds for the Celtics last season before being ruled out in the Eastern Conference finals against the Cavs due to a hip injury.